Skip the Sugar - Inhale Caffeine

31 Oct 2011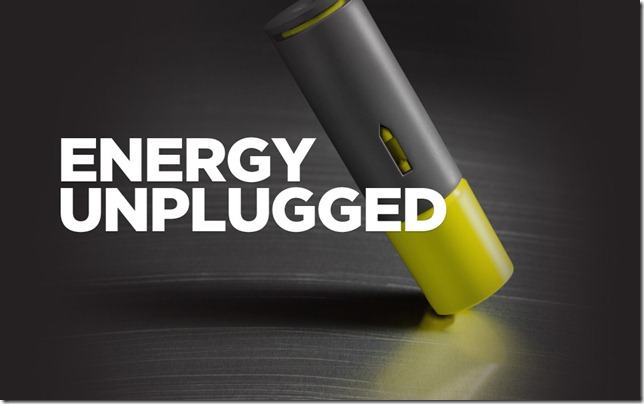 Can't do without caffeine? But don't have the time to run out and grab a cup... or the extra calories taken in bothering you!
Here is a sure shot, quick fix, zero-calorie solution for you!  AeroShot. A state of the art, recently launched product - "inhalable" caffeinated puffs. Your caffeine fix right in your pocket!
 AeroShot is a specialized, light plastic inhaler delivery system, which shoots instantly absorbable, lime-flavored puffs of powdered caffeine to the tongue. Brain child of inventor David Edwards and Tom Hadfeild (CEO), who jointly  started a a nutrition based company that develops novel aerosol products delivering unique food and healthcare value, called 'Breathable Foods'. Harvard biomedical engineering professor Edwards, specializes in developing inhaled drugs and vaccines, already has a no-calorie inhalable chocolate product called Le Whif to his credit too.
Each AeroShot inhaler contains only three puffs, providing a total of 100 mg of caffeine, equivalent to one cup of large coffee. It also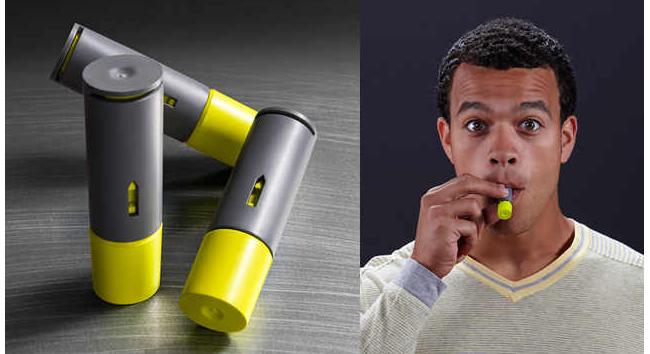 delivers the daily recommended daily allowances of niacin, B6, and B12. The product is sweetened with 'Stevia' (a natural sweetener) which is 300 times sweeter than sugar, but keeps the unnecessary calories at bay. FDA approval was not required for AeroShot due to the fact that caffeine is legal in edible products and vitamin fortification. Slated to be sold as an energy supplement at a retail price of $2.99 per inhaler, it is cheaper than a Starbucks latte! However, the product comes with a statuary warning stating 'not intended for people under 12, sensitive to caffeine, allergic to ragweed, taking medications, who are pregnant or who have a serious medical condition'. Usage beyond than three AeroShots a day is also contraindicated.
It does take a trial or two to perfect the use of the inhaler. Product evaluation demonstrates it's action to be much faster and efficient than a cup of coffee. The caffeine delivered via the inhaler is immediately absorbed by the tongue, and instantly elevates the mood and heart rate. Although, the dosage delivered by the inhaler in each puff was inconsistent.
One just cannot help wonder about the overall health effects of caffeine, which has been a significant cause of debate among health researchers all over the world. The research has revealed more benefits including reduced risk of developing Alzheimer's disease, diabetes and depression. A Cochrane review compiled results of multiple studies and concluded that caffeine reduces the number of errors people made in tasks like driving or operating a flight simulator, and also improved memory, reasoning, perception, and attention. However, it had no influence on verbal functioning or language skills. Frequent dosing of 20mg caffeine per hour has been found to effectively counter sleep deprivation and improve brain processing speed.
The cause of concern with caffeine is related to it's addictive nature. It does produce tolerance and withdrawal symptoms when stopped abruptly, but cases of documented caffeine users exhibiting signs of serious addiction and compulsive drug-related behaviors despite negative consequences are non-existent. To put it across simply caffeine is a legal, inexpensive, easily obtainable stimulant.
Soon to be launched at stores in New York in January next year, AeroShot is predicted to be a much sought after product by all who need caffeine kick every now and then! I surely can't wait to get my hands on it.
Image credits: geekygagets.com, ignani.com
Skip The Sugar - Inhale Caffeine