Gobble This – A 24-yr-old Stanford Graduate Builds Website To Serve The 'Hungry'
10 Oct 2011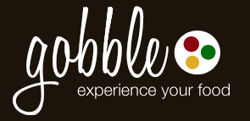 Are you looking for homemade food in your neighborhood? Then Gobble is the place to look for. This website is a godsend for the students or professionals living alone and who are looking for home-cooked food to satisfy their hunger pangs, especially when they do not have enough time to cook themselves, are fed up of eating takeouts or have given up on eating at tasteless restaurant eats around the city.
 We are sure you would be keen to know that brain behind this innovatively delicious website. She is Ooshma Garg, a 24-year-old Stanford-graduate and entrepreneur and Gobble.com is her second venture, her first being Anapata, a job-search site, which she started when was doing her junior year at Stanford. She sold Anapata to legal services company LawWerx, so that she could focus on Gobble, although she remains on board at Anapata. By the way, Anapata is a Swahili word that means "find, attain, and achieve." This almost spells the philosophy that Ooshma Garg adopts in life as well.
Coming back to Gobble, Ooshma came up with this company after facing a dietary decline in her own life as she craved for home-cooked meals while living in the Bay Area.
What is Gobble?
Gobble is basically an easy-to-navigate website, which helps the consumers choose homemade food in their neighborhood. The main focus here is providing home-cooked food. After signing up, the users can search for food based on filters like dietary restrictions, personal preferences, any food allergies, etc. The choices are various, for instance, in San Francisco, one can order Curried Lentil Soup by Chef Carey ($10), Chicken Chili by Chef Anthony ($12), Blackened Cajun Tilapia by Chef Fletcher ($13), Kids' Chicken Burrito by Chef Wendy ($9), and Soba Noodle and Sprouted Tofu by Chef Si Eun ($13). Isn't that amazing?
Gobble Works for Whom?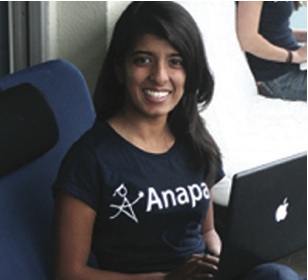 Gobble works for anyone who is either a professional chef, a caterer to somebody who loves to cook. The site puts up the dishes offered by these three categories and hikes them up by a percentage (they are not telling how much!). The best part is that Garg and her team taste each chef's dishes and then put them up on the site. The Gobble staff, therefore, vouches for every featured chef so you know you are gonna get quality food.
Where is Gobble?
The website began in the Palo Alto area of San Francisco, which is where Garg was studying at the Stanford. However, flush with new funding, primarily led by LinkedIn co-founder and blue-chip tech investor Reid Hoffman, the Gobble will now be featuring chefs from around San Francisco and has plans to 'gobble up' the whole East Coast of America by January 2012. Already having grown 200% per month since May 2011, the company is aiming for the sky already.
What Keeps Gobble Going?
Garg spells out her eight to ten week trial-to-hire strategy works out best for her company. In an interview she said, "When I meet someone who I think will be a great fit for our company, I'll meet with them and if we decide that we want to try out this relationship, we'll set a certain project for them with a completion date that is typically eight to ten weeks away... and a set deliverable." According to Garg, "At such an early stage, each person on the Gobble team has a very independent and powerful role. The result is that each person is constantly pushed to perform at the next level, because everyone has such a huge responsibility all to his or herself." Quite a meaty though, that is.
The CNNMoney certainly agrees as it featured Ooshma Garg at number 6 among Top 8 Next-gen female entrepreneurs, under the age of 25. That's not all. Earlier, in June 2010, Inc. Magazine also named Garg as one of America's Top 30 Under-30 Entrepreneurs.
Image Courtesy: collegemagazine.com, antya.com 
Gobble This – A 24-yr-old Stanford Graduate Builds Website To Serve The 'Hungry'