Alan Batt Joins Hands With Celebrity Chefs To Raise Funds For Hunger
13 Aug 2011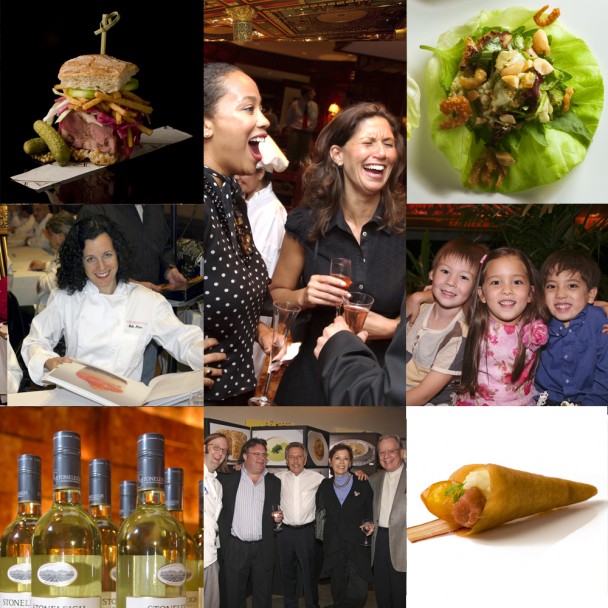 It is one mother of a cause that has made famed photographer, Alan (Battman) Batt to join hands with world-famous chefs in a culinary effort to raise funds for hunger of the poor of this world. The seventh annual "The Great Gathering of Chefs", to be held on Wednesday, September 14, 2011, will donate all of the proceeds from chefs tasting and cookbook sales to the humanitarian organization, Action Against Hunger/ACF International.
The Event
The Great Gathering of Chefs will be held in two parts. One is a book signing and another will be food tasting. The book signing will be the release of Alan's two latest cookbooks, "Salads" and "Pies," in which the famous photographer has taken a unique look at exquisite photography of some of the most delectable recipes, created by world renowned chefs such as:- Michael White, Alexandra Guarnaschelli, Eric Ripert, Emeril Lagasse, Jean Georges Vongerichten, and Daniel Boulud. In all, there were about 150 chefs, whose recipes feature as photographs in the two books. Along with Alan, these chefs will be present at the book signing and will sign books for a close group of guests. Later on, during the food tasting the guest will also be allowed to mingle with the chefs and sample recipes, from about 20 restaurants, which are included in the two cookbooks. Some of featured restaurants are Daniel Boulud's DBGB, Charlie Palmer's Aureole, John Fraser's Dovetail, Nobu, Buddakan, and Sea Grill.
The timings of the event are:- Book signing: 3:00 pm- 5:00 pm; Tastings: 6:00 pm - 8:00 pm. The event will be held at the Prince George Ballroom, 15 East 27th Street, New York.
The Charity
The organizers of the event have decided to donate all the net ticket sales, as well as Silent Auction proceeds and book sales of the year 2011 and previous years' books to Action Against Hunger/ACF International. The money will go towards building infrastructural facilities, launching hygiene/hunger/sanitation programs, and providing livelihood opportunities to the needy populations around the world.
ACF International 

ACF International is an organization that thinks of out-of-the-box ideas to run programs in nutrition, food security, water, sanitation, hygiene and livelihoods for the people in need across the world.
Participation
The organizers have limited the number of tickets to be sold for the event to 400. Tickets can be purchased online. Total cost of the event is as follows:-
Book Signing & Tasting: $1,000/ticket (includes one copy of each signed cookbook/ticket)
Chefs Tasting: $250/ticket (includes one unsigned cookbook per ticket)
Chefs Tasting: $125/ticket (includes single entry to tasting only)
Image Credit: thechefsconnection.com
Alan Batt Joins Hands With Celebrity Chefs To Raise Funds For Hunger