Soldiers Appear in a Cooking Show in Georgia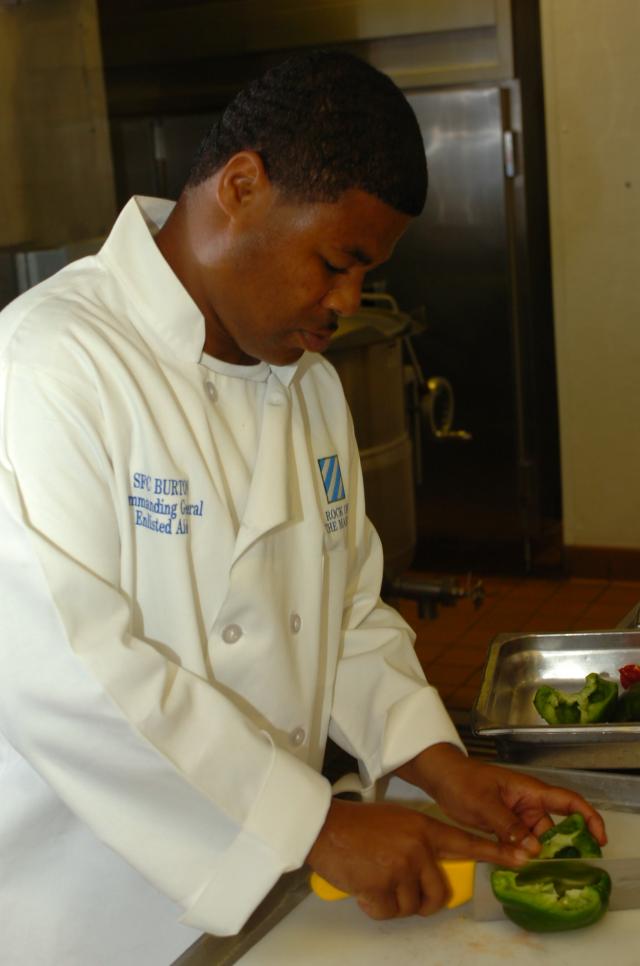 So what is happening in Fort Stewart, Georgia these days? The American soldiers appeared in the cooking show, 2011 Southern Home Show Celebrity Kitchen. This happened from April 1 - 3 at the Savannah International Trade and Convention Center. Sources said that the event was a chance for some of the best chefs from the area to showcase and show off their cooking talents.
As an acknowledgement to the services and accomplishments of the armed services, invitation was sent to the members of the Fort Stewart-Hunter Army Airfield community, including Soldiers and civilians. On April 1 and 2, Soldiers from the Third Infantry Division participated in the show with much enthusiasm. One such participant was Sergeant First Class Archie Burton, the enlisted aide to the Third Infantry Division commander. The Sergeant said, "This show is giving the armed forces the opportunity to represent themselves, I wear this uniform just like everybody else does and I'm representing for all the heroes that are in the armed forces. So, it's an honor to be representing 3rd ID in the Home Cooking Show." He cooked up an Italian blend at the show.
A similar statement was made by Sergeant LaVaughn Stroud, a food service specialist from the 110th Quartermaster Company. Sergeant LaVaugh Stoud said that she learned all that she knows about cooking from her grandmother who was from Pittsburgh, Pa. "I like cooking because I love to be creative," she said, adding that she will be cooking egg rolls for the competition.," she said.
All the participants made their chosen dishes several times, just be sure that it came out right at the event.
Sergeant Stroud's dish was on display at the Savannah International Trade Convention Center at 2 pm on April 1st. Sergeant First Class Burton's dish was on display on April 2, at 10:30 am.
Image Courtesy:army.mil    
Soldiers Appear In A Cooking Show In Georgia