Charlestown Seafood Festival

10 Aug 2011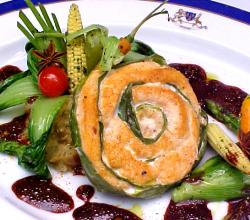 The aroma of hot lobster rolls, stewing steamers,  fried fish and chips returns to the Charlestown Seafood festival every year in August. This festival is a gastronomic experience of Rhode Island's finest seafood, lobsters, steamers, chowder, fish & chips, clam cakes, corn on the cob and a raw bar. An array of arts and crafts will be showcased, amusement rides, rock wall climbing, car show,  kid's shows, bungee jumping, petting zoo, kayak, overnight getaways, dinners and lobster raffle will be the other attractions. There is so much going on at this event that it would be a crime to miss it.
Special Attraction
Last summer, the three-day fest attracted almost 40,000 people for its event. The next fest affair guarantees170 craft and food vendors, including Johnny Angel's Clam Shack, DNL Lobster of Charlestown, the Rhode Island Shell Fisherman's Association, The Salty Dog and Kenyon's Grist Mill, to name a few.
Entertainment
East Coast Amusements, a new festival partner, will present more than a dozen carnival rides and game booths for children of all ages, while children's shows on Saturday and Sunday include airborne jugglers, a magic show and a puppet show.
On Saturday, Charlestown's Fraternal Order of Police Lodge No. 40 hosts a Hot Rod and Harley Car Show from 11 a.m. to 3 p.m., while The Reminiscants - Boston's best oldies band – will entertain the guests in the evening.
There is always a grand fireworks display that starts at 9 pm. The best view is from the area of the stage. (The rain date for fireworks is Sunday night.) On Sunday, catch the swing act by Eight to the Bar which will start at 1:30 pm.
Tickets
Event Admission Only
$8.00 Adults
Children 12 and Under Free                   
$1.00 Donation to Park
Location
Ninigret Park

Old Post Rd

Charlestown, Rhode Island

Tel - 401.364.4031
Timings
Charlestown's Seafood Festival runs Friday from noon to 10 p.m., Saturday from 11 a.m. to 10 p.m. and Sunday from 11 a.m. to 9 p.m.
Other Information
The RV camping is available for 150 self-contained campers, the spots fill up quick so if you are planning to use a RV,  book your space early.  A three-day camping pass, which includes entrance to the festival, is $75.
If you are planning a trip to the East Coast next year around August, why not plan it out around the Charlestown Seafood Festival. The weather will be beautiful, the place lively and full of different kinds of entertainment. There will be a plethora of activities for children. Visiting the Charlestown Seafood Festival will be a memorable weekend for you and your family.
Image credit – ifood.tv
Charlestown Seafood Festival