Richmond Hill Seafood Festival

9 Aug 2011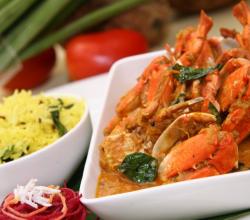 The Richmond Hill Seafood Festival is truly a superior event. It is also known as the Great Ogeechee Seafood Festival and attracts as many as 35,000+ visitors.  It will feature the local Arts and Crafts for the public.
Special Attraction
You can be guaranteed nonstop entertainment on 2 stages with bands, dancers and headliners Friday and Saturday nights, carnival midway, car show, 5 K Crab Crawl, the greatest seafood found anywhere in Coastal Georgia and a majestic display of fireworks on Saturday night.  The Great Ogeechee Seafood Festival is an excellent family event.
Entertainment
The Great Ogeechee Seafood Festival will showcase local and national musical acts from Oldies, to County, to Classic Rock and Roll.  On the performing arts stage you will find performances from local bands, dance, and theater groups.  On the main stage visitors will get to enjoy national recording acts.  Past performers include Gregg Allman, Eddie Money, Atlanta Rhythm Section, Survivor, Charlie Daniels, John Waite, Lou Gramm, Little River Band, and more!
There will be a 5k crab crawl. The registration fee is $30.00 until September 30th, and $35.00 late registration from October 1st to 1 hour prior to the start of the race.

It would be beneficial to arrive early. The start line is at the entrance to the carnival and all proceeds will be going towards Energy Giving.  There is a costume contest for all runners with age group awards as well as prizes for over-all winners.
Location
J. F. Gregory Park, located at 521 Cedar Street, behind the City Hall complex in Richmond Hill, GA.
Dates
October 14, 15 and 16, 2011 (Always the 3rd weekend in October)
Timings
Friday, October 14th:          5:00 p.m. until 11:00 p.m.

Saturday, October 15th:   10:00 a.m. until 11:00 p.m.

Sunday, October 16th:       11:00 a.m. until 5:00 p.m.
Ticket Prices
Friday, October 14th - Adults - $5.00   
Saturday, October 15th
Before 4:00 PM               After 4:00 PM
Adults:  $5.00                  Adults: $15.00             
Sunday, October 16th
Adults:  $5.00
Children 12 & Under $3.00
Age 3 and under free all weekend long
Schedule of Events
10/14/2011  5:00pm  Opening Ceremonies
10/15/2011 10:00-10:30 am  Richmond Hill High School Band        
  10:30-11:00 am  Sounds of Praise Children's Choir
  11:00-11:30 am  The Lotus Dance Company
  11:30-12:00 pm The Studio Dancers
  12:00-1:00 pm    Richmond Hill Middle School Band
  1:00-2:00 pm Dance This Way Kelly/Creek Studio
  2:00-3:00 pm Dancing Unlimited
  3:00-4:00 pm Life Moves Dance Studio
As you can see, there will be plenty going on at the Richmond Hill Seafood festival, so make sure to come. 
Image credit -ifood.tv
Richmond Hill Seafood Festival