Maryland Seafood Festival - Information And Updates

3 Aug 2011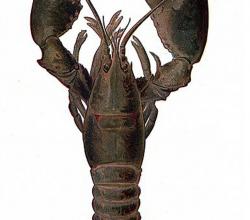 Sandy Point State Park will once again be hosting the 44th annual Maryland Seafood Festival, a delicious and entertaining event, with music, great food, exhibits, and arts and crafts. This family fun and feasting event is expected to draw 20,000+ visitors from all across the mid-Atlantic region.
The Maryland Seafood Festival is a great tradition in the State and has been held annually for 40+ years, with the most recent 30 years being held the weekend after Labor Day at Sandy Point State Park. This event focuses on creating a  safe, family friendly environment highlighting the fantastic seafood that Maryland has to offer while drawing people from all over the East Coast in the off season. You will be entertained by live music performances, local charities selling yummy treats, creative craft booths, not to mention everyone's seafood favorites, there is going to be fun and games for all.The Festival brings back happy memories with the conventionally held events and new soon-to-be favorites this year!
Dates
September 10th and 11th, 2011
Location
Sandy Point State Park

Annapolis MD 21409
GPS 3900 48.81N 7624 07.95W
Parking

The Maryland Seafood Festival offers free shuttle service from Anne Arundel Community College (AACC) (West Campus) to the Festival all weekend.  There is a $5 parking fee per car.  The shuttle will run continuously between AACC and Sandy Point State Park both days. The shuttle service hours are from 9:30 am to 10:00 pm
Events
Saturday Sept. 10, 2011
The day kick starts at 8:00 am with the Maryland fishing challenge and the doors open to the public at 10:00 am. Don't miss the crab soup cook off that starts soon after. At 12:30 pm the Phillips/Giant Recipe contests begins followed by the Old Mill High School Alumni steel band. Those interested in cooking should not miss the J.O. spice demo in the afternoon. Music entertainment starts as early as 3:00 pm with a reggae band followed by another super exciting event, the Phillips crab cake eating contest. Enjoy music from the 80's in the evening with the Reagan Years followed by the Cowboy's Mouth which features New Orleans Rock and Roll.
Sunday Sept. 11, 2011
Doors open to the general public at 10:00 am and the Chesapeake  steel drum band begins at 11:00 am. If you missed the spice demo the day before, you can catch up today. The second day of the event is when the Cantler's Crab Pickling contest preliminary rounds take place. Enjoy the Kelly Bell Band before the crab picking finals happen. The evening ends with country music in the Steel Magnolia event.  
Enjoy the spectacular Maryland Seafood Festival. The food and entertainment lineup is sure to impress each and every visitor and make them want to come back for more.
Image credit – ifood.tv
Maryland Seafood Festival - Information And Updates