Mumbai Food Festival

25 Jul 2011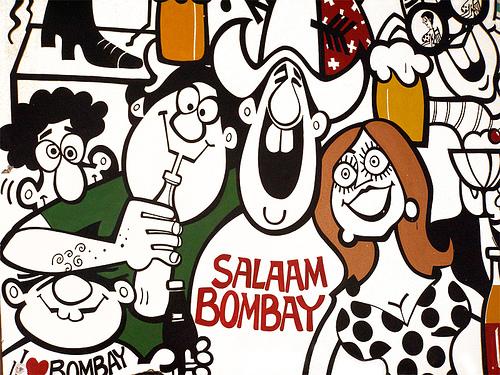 Mumbai , the financial capital of India does not lag behind when it comes to food either. This year's Mumbai Food Festival termed as 'Salaam Mumbai ' is  a celebration of the mouth watering cuisine, available in Mumbai. With 17 different cuisines being laid out to satiate the visitors, the glittering film stars of the Hindi film industry will also take a backseat as it is destined to be food, food & yet more food all the way.
Let us take a look at the sumptuous fare that is sure to wow one and all at the food festival in Mumbai.
Coastal Cuisine
Portuguese cuisine in the form of stuffed crabs from Goa and fiery non-vegetarian dishes from God's own country, Kerala are sure to nudge the vegetarian visitors. The local cuisine from the Western coast of India will not be far behind either with Kohli, Maharasthrian and Puneri cuisines vying with each other.
Street Food
Any description of the food of Mumbai remains incomplete without a mention of its varied and rich heritage of street food. Tasty and authentic items like pani puri, chole bhature and an array of mind boggling chaats are enough to make you return for more. The 'Chole Paticce' is a wonderful innovation where East meets West while the fluffy South Indian snacks can make one burp even without going anywhere near the main dishes.
International Cuisine
Chili Fish in Wine, Mongolian Boat Soup, and Bisques prepared with the gigantic King Lobsters make the International dishes worth their names. The falafel consumed along with the light and airy Lebanese breads can truly make the heart grow fonder.
Regional Cuisine
Thalis holding every kind of Rajasthani curry along with its Gujarati counterpart can hold your attention for hours together while the delicious stuffed parathas soaked in clarified butter known as ghee will definitely make you yearn for more. The dal-bati-churmas  of Marwari fame combined with the Bengali Rasgullas from the east of the country is likely to make you appreciate the food culture of the great country like never before.
Other events that highlight Mumbai's colorful cosmopolitan culture that remains steeped in tradition while attaining a modern look is sure to attract viewers from far and wide while the tips and techniques of growing organic food is likely to set every Indian itching to do the same.
Image Credit- onlybombay.blogspot.com
Mumbai Food Festival