Enter to Win A Copy of The Deen Bros Get Fired Up
21 Jun 2011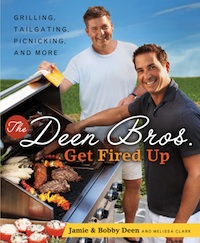 ifood.tv, Random House and the Deen Brothers are giving you the chance to win a copy of The Deen Bros. Get Fired Up!
To Enter:  check out the recipes below and leave a comment on this blog telling us which of the three you absolutely cannot live without this summer.  On July 7th, we'll tally up the results and five (5) people who voted for the winning recipe will win a copy of The Deen Bros. Get Fired Up!
About The Book:
In the book, Jamie & Bobby Dean and Melissa Clark share their outdoor cooking know-how to help you wow your friends and family with everything from grilled meats and barbecue to sandwiches, pizzas, and smoky sides. This irresistible cookbook also offers up delicious nibbles, tasty salads, and refreshing Seaside Sippers. Featuring ingredients easily found at your local supermarket, these effortless dishes are made even more special with the Deen brothers' signature Southern flare.
Fire up the grill for some Beer Can Chicken with Sweet and Spicy Pickled Vidalia Onions, Big Fat Garlicky Rib Eye, and Down-Home Baby Back Ribs. Whip up Hot Buffalo Burgers with Blue Cheese or Nutty Pimiento Cheese Balls in the parking lot before the game. Spread out the picnic blanket for some Red-Hot Mayo and Tomato Sandwiches, NOLA-Style Dirty Rice Salad, or Southern Biscuit Cheese Straws. Hit the beach with Glazed Barbecue Shrimp, Grilled Crab Cake Sammies, or Fire-Roasted Clams and Mussels. Then wash it all down with such lip-lickin' concoctions as Pomegranate Punch, Cucumber Sangria, or a Savannah Sea Breeze. Jamie and Bobby also throw in something sweet with their Grilled Buttery Pound Cake and More and More S'mores.
Check out the three recipes below from The Deen Bros. Get Fired Up and leave a comment on this blog telling us which one you absolutely cannot live without this summer...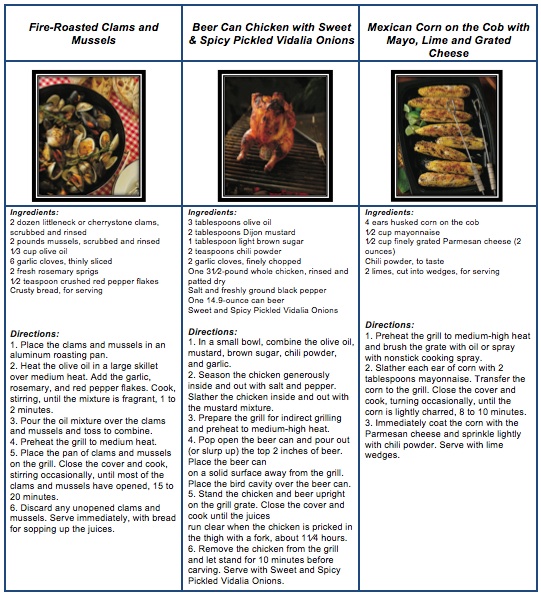 ABOUT THE AUTHORS:
Jamie and Bobby Deen grew up in Georgia- first in Albany and then in Savannah- and, like many Southerners, they have always considered cooking and food a big part of their lives.  When their mother, Paula Deen, started a sandwich delivery business in 1989, the boys took charge of deliveries.  As the business grew into The Lady restaurant, they continued to help.  Then, in 1996, the trio opened The Lady & Sons Restaurant to resounding success.  They haven't looked back since.  
Melissa Clark has written for The New York Times, Food & Wine, Travel & Leisure, and Real Simple and has authored or co-authored thirty books. 
To learn more about the Deen Brothers or if you prefer to purchase the book, visit www.thedeenbros.com.
Enter To Win A Copy Of The Deen Bros Get Fired Up