FDA Scrutinizing Artificial Food Dyes

3 Apr 2011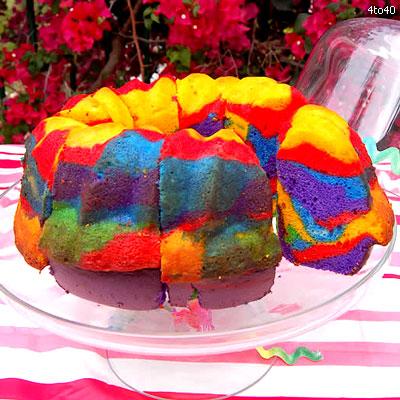 Artificial food dyes are now under scanner! The Food and Drug Administration is planning to meet in the current week to understand and consider the link between artificial food dyes found in common foods and hyperactivity in kids - foods which are under current scanner process includes candies, salad dressings and waffles which have high food dyes. The FDA scrutiny for food dyes is expected to be carried out everyweek and might also take strict actions, which shall call for ban on artificial food coloring.
Role of chemicals
TheW first change was signalled by FDA in a memo, which was evidence to the fact and finding that artificial food dyes were strongly loaded with chemicals which could trigger conditions of hyperactivity and attention deficit hyperactivity disorder and several other problematic behaviours. FDA scrutiny of food dyes revealed that there is actually no link between hyperactivity in general population and artificial food dyes.
What FDA says
The FDA memo revealed "The data suggest that their condition may be exacerbated by exposure to a number of substances in food, including, but not limited to, artificial food colors,"
"Their kids are rambunctious or inattentive, [parents] don't think maybe it's the food dyes in the M&M's or the instant oatmeal,"  Michael Jacobson,the executive director of the Center for Science in the Public Interest revealed to the media.Maker of M&M's said "We have absolute confidence in the safety of all the natural and artificial ingredients we use, as do the FDA, the EFSA [European Food Safety Authority] and other leading health safety regulators globally."
What companies have to say?
Krafts food spokesman also spoke on artificial food dyes and FDA scrutiny"These colors have undergone thorough review, with the weight of independent scientific evidence supporting the FDA and EFSA's conclusions regarding their safety." He said that products from Krafts do not use any kind of artificial colors and dyes and also that Kraft has expanded its product line and now includes organic white cheddar macaroni cheese and delicious kool aid invisible which is also without any artificial colors.
This recent controversy on artificial food dyes is known to date back to 1970 when a reputed Californian pediatrician first recommended the elimination of some preservatives and dyes from the diet of kids and children who were suffering from some behavioural problems. This controversy came to light again in the 2007, when hyperactivity in kids was thought to be the result of artificial coloring in foods.
It is being positively assumed that regardless of the results of the meeting, it is hoped that the meeting shall cause the companies to re-evaluate the use of artificial colors in their products.
Image credits: goldencarla.typepad.com, doyletics.com  
FDA Scrutinizing Artificial Food Dyes