McDonald's Employees To Open A "Health Food Chain"!!

28 Mar 2011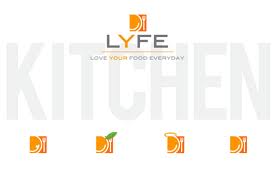 The concept of health food chain seems to be taking the fast food industry by storm with the former McDonald's employees opening a health food chain named – "LYFE Kitchen." The health food chain is the idea of Mike Roberts, McDonald's CEO and Chief of Operations and Mike Donahue, Communications, McDonald's. These two men are the stalwarts who have been instrumental in the inception and growing popularity of McDonald's fast food chain. Now, it seems like they are looking for more challenges and want to do the society a favor and for once make people healthier. The duo have paired with some of the best in the industry including aces like the entrepreneur Stephen Sidwell, health enthusiast and talk show host Oprah Winfrey, and celebrity chef, Art Smith.
Health Food Chain – LYFE Kitchen
Revolutionizing the fast food industry by a menu that is actually healthy and not at all harmful for the body is the concept behind Lyfe Kitchen. The health food chain company is based out of Chicago and the name LYFE is short for 'Love Your Food Everyday'. The new restaurant chain will open its first branch at Palo Alto. There are plans to open 250 branches in various locations across the nation over the coming 5 years.
The target of this new business venture is the fast and casual segment of the fast food market. Since, the very people, who made a success of high fat, high calorie food in disposable containers through small drive-thru windows, are behind this new health food chain concept there is no doubt whatsoever of the marketing strategies and popularizing methods that would be employed. A look at the track record of McDonald's is enough to instill confidence in LYFE and through it realize the idea of 'health' successfully to the citizens.
LYFE's menu, as reported in various dailies, indicate a total banishment of butter, cream, and high fructose corn syrup. Fried food is also a big NO and all supposedly, fries like sweet potato fries, potato wedges, etc are oven baked. Desserts featured are dairy-free. All of LYFE's menu dishes are aimed at having less than 600 calories. A sneak peek at the menu at LYFE's kitchen reveals:
Wild mushroom flatbread – aged balsamic and goat cheese with choice between Gardein Italian sausage and Italian turkey sausage.
Sweet corn chowder – with fresh chives, vine ripened tomatoes and cashew cream.
Tals ancient grains teriyaki beef bowl – steamed rice, ancient grains faro and quinoa, teriyaki beef strips, stir-fried vegetables and choice between beef and Gardein beef.
Art's unfried chicken – all-natural BBQ sauce, Brussels sprouts, substitute Garnein chicken and roasted kaboucha squash.
This is all part of the eco-friendliness and healthful menu of the health food chain philosophy. The menu at Lyfe's would also include low-cal meals and vegan options along with Niman ranch beef burgers.
Going forward with its green concept, the company is also dabbling into healthier options like rooftop herb gardens, grass parking lots and biodegradable cutlery. The brains behind this initiative strongly believe "this health food chain would certainly find women as their first customers. Especially since, women are more oriented at opting for a healthier alternative and give traditional fast food joints a miss." However, they are not leaving out the men though; Lyfe's menus include Niman ranch beef burgers to satiate the male demography while their females bite into healthier salads. The owners believe that very soon the males would try out a bite from their wife's salad and love it!
Here is wishing that the Macdonald's employees re-create the magic and start off a new health food revolution.
Image credit: indianapublicmedia.org
McDonald's Employees To Open A "Health Food Chain"!!