Food Recalls Turning Out To Be The Order Of The Day

25 Mar 2011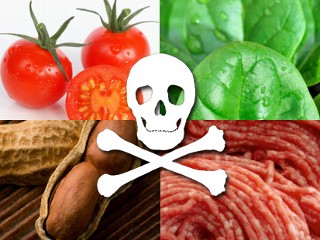 Contamination, improper labeling, or un-permitted usage of preservatives in food products has led to an increase in Food recalls. Tracking through the past decade, the number of food recalls was an estimated 2,439.
The study by Queen's university on increase in food recalls – Case Studies
Queen's university scientists at Belfast conducted a study to analyze the trend of food recalls in countries such as the US, UK and Ireland.

The food recalls by Ireland on pork, or the recall of 380 million eggs after a salmonella infestation in a farm at Iowa; are statistics enough on the severity of food scares and food product recalls world around.

Of the data collected so far, the scientists found that of the total recalls in food products, 68% was attributed to spot testing by regulatory products, 21% from the meat industry, 21% by the company under scrutiny, 12% from labeled or processed foods, and 11% from fruits and vegetables.
The reasons behind Food recalls - Findings of the study

When the research team analyzed the reason behind the increase in food recalls, they found that operational mistakes contributed to around 56% in recall of food products. Operation mistakes include, improper labeling, undeclared ingredients, or contamination during the production process. Biological reasons involving salmonella, Listeria or E.coli infestation also contributed significantly causing food scares. But a huge percentage causing food recalls was that of food fraudulence and corruption by suppliers down the supply chain.
Food recalls and its economical implications
The 2008 pork recall in Ireland was responsible for causing a loss of 125 million pounds to the European economy. It is a well known fact that a small ripple in any quarter of the world's economy, cascades to a global impact. The consumer is enlightened about food safety measures to counter the rise in food fraudulence. So food suppliers have to be conscious and conscientious about rising food awareness and try to keep up their brand value and account for food traceability.
The Food Integrity and Traceability Conference
Scientists involved in the study about Food recalls also organized a conference in partnership with Safefood, to discuss the rising incidence of food recalls. One highlight of the conference was the advancements made in science and technology, which allows a scrupulous examination of all food products even detecting the minutest of Food fraudulence.

But again, the emphasis was on developing scientific measures, which would check for purity of food in the initial stages of production itself.

Food suppliers need to be wary of catering to a customer whose faith in the food industry has been shaken following the numerous scares and frauds pertaining to food products during the 1990s.
The onus should be on restoring the credibility of the supplier and increasing trust in the customer by leaving no trace of food-contaminants or fraudulence down the supply chain, so that food recalls show a downward trend in the near future.
Photo Courtesy: preparednesspro.com
Food Recalls Turning Out To Be The Order Of The Day