Food Bank Of Northern Nevada Recieves One Of The Largest Food Donations

22 Mar 2011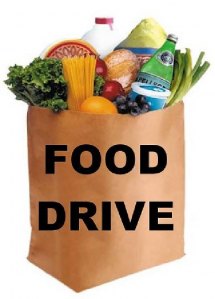 The Food bank of Northern Nevada has received one of the largest food donations through Tyson Foods KNOW Hunger campaign. Smith's supermarket also contributed in this donation which is considered as one of the largest food donations that the Food Bank of Northern Nevada has received till date. The food donation comprises of almost 29,000 pounds of frozen chicken. The donation was made at the east of Sparks which is one of the facility center of the food bank.
With the help of this donation, it will become easier for the food bank to readily help the needy people. It has planned to distribute the donated chickens through 130 different partner agencies. The partner agencies would include pantries, senior citizen centers and low-income day care centers. With this huge donation, and its distribution plan, the food bank will meet the requirements of many needful who require proper nutrition. The protein forms an important source of nutrition for those who don't have anything to eat. This protein would give them energy and also a feeling of full. Thus, this donation is going to help many people through the distribution plans of the food bank. In one of the earlier records it has been found that food bank especially emphasized on the nutrition of the children. Last year, 153,000 people were served by the Food Bank of which 46 percent were children. This year distribution plan comprises of various groups including senior citizens.
Further, the food bank also assures that the food distributed by them are of good quality and fresh as they regularly turn over their entire inventory in every 90 days. In this way, the food is not stocked for long period in their warehouse and people get fresh and quality foods.
Food bank of Northern Nevada has helped in reducing the hunger problem. It has to its credibility, large number of meal programs. It was founded in 1981 while in the year 1983, it finally got incorporated. Since then, this food bank has been serving as a regional food distribution system for the needy people. It forms a basic support system to more than 100 direct service and non-profit agencies who are involved in serving the hunger stricken people. It also takes care of ill, senior citizens and children in providing them adequate nutrition. To expand its reaches, it has developed partnership with emergency food pantries, sliding scale day care centers, senior meal programs, drug and alcohol rehabilitation centers, family and domestic violence shelters and many other such organizations. All of them are working together in meeting the requirements of meals, groceries and snacks to the needy people.
It was found that last year the Food bank of Northern Nevada, distributed food products which was equivalent to four million meals. With this year's largest donation, the number would surely surge and the food bank will take one big leap in serving the children, seniors and low income families.
Image Credit: robinwoodchurch.wordpress.com
Food Bank Of Northern Nevada Recieves One Of The Largest Food Donations