How France Is Fighting Out With Germany In The Gastronomy Battle
15 Mar 2011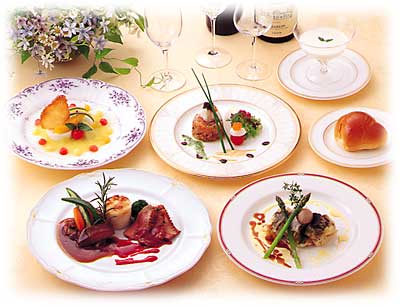 Why is France fighting out with Germany in the gastronomy battle? The reason is that France was the top food exporter until recently but got overtaken by Germany. Germany for the longest time was an industrial powerhouse but has found itself ahead of France in the gastronomic battle in food export ranking. So the gastronomy battle is on fire now with France trying to reclaim its title.
The French were famous for their four course gastronomic meal before. In addition there exports were world famous with French products like cheese, Foie grass and fine wines. All of this took a hit and their exports plummeted. Pierre Lellonche the Trade secretary says that the French food is too expensive, too far from people's reach. He declared that the French food needs to be made more accessible and less stuffy as the world sees it. A makeover was needed to improve their image and get France right back on the chief food exporter position they held for so many years.
France's market share of the food market fell from 9% in 2000 to 6.4 % in 2009 when Germany went from 6-7% thus stealing France's position of numero uno.
What is the intangible' world heritage list' from the UN?
According to this list a drink must be followed by a four course meal with a starter, fish or meat with vegetables, cheese and dessert and end with another glass of alcohol. The French were known for their 4-course gastronomic meal according to the world heritage list for a long time. Now they cede the position to Germany and are trying hard to reclaim it.
'So French so good' campaign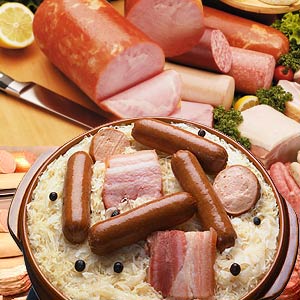 France is now showcasing its food products around the world as part of their campaign to regain lost glory. The campaign is called 'so French, so good'. Their logo would be a dinner fork interlinked with a wine glass. Along with this the Paris farm show one of the biggest food events was also unveiled as part of the campaign.
The campaign will take off and showcase in 170 countries around the world. From Russia, China, USA, UAE several other countries are on the map for the campaign. July 14th the National day will also see a lot of campaign efforts with television clips, websites launched within 15 days. The 250,000 people sector will receive a boost. Several million dollars will be spent on a war-footing to prop up their efforts on regaining the lost glory of Gastronomical proportions.
So France is fighting out with Germany in the gastronomical battle, with their world-wide campaign. Who will win the gastronomic battle needs to be seen.
Image Credit: French Food,   German  Food
How France Is Fighting Out With Germany In The Gastronomy Battle