China To Get Ready For $ 100 Wine Glasses
16 Feb 2011
Whether the Chinese are willing to purchase $100 Wine glasses will be the true test for the global reach of the Western European wine culture. Wine glasses from the reputed 250 year old Austrian wineglass maker 'Riedel' who has now tapped markets in all the continents is planning to scale up operations in the most populated country of the world, China.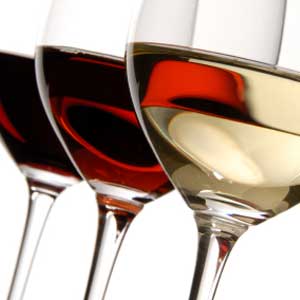 Their targeted business figures for the market expansion across China are quite ambitious but not that ambition ever failed to materialize for this company over the past two centuries. With just eight franchised outlets as of now in the mainland, Riedel is looking at doubling that number by the end of this year thereafter adding 30 shops every year. The projected number of franchised stores selling Riedel glassware by 2015 is set at 120 spanning 25 of the biggest cities in mainland China. The numbers seem steep at the outset but they are quite realistic considering the company's history in business expansion.
This business plan was etched out based on two market trends: firstly the anticipated increase in consumption of the drink over the next three years which as per the International Wine and Spirit Research (IWSR) is 20% for China and secondly, the widening of the target population for the product. The glassware is aimed primarily at management professionals between the ages 35 and 55. Given these two factors Georg Riedel feels the iron is hot enough to be struck.
The current turnover from glassware sales in China is apportioned between industrial buyers and domestic buyers as 66% and 33% respectively. The above mentioned target audience falls squarely in the latter category. A plan has been chalked out to tip the scales a little more towards home buyers by way of conduction educational wine tastings aimed at driving home the point that a proper glass can speak a lot about the flavors of the wine.
The glasses in China will be 15-20% costlier due to additional distribution costs attributed to the middlemen layer of operators. Time will tell whether the Chinese find the $100 wine glasses worth their money.
Image credit: topnews.in
China To Get Ready For $ 100 Wine Glasses