Is Africa The Next Destination For Beef Market
15 Feb 2011
There is no surprise that the beef market is expanding in Africa. African beef market has seen a significant rise in recent times, thanks to the rising income levels in many African countries that are driving up the desire to experience new tastes, significant of them including Zambia and Nigeria. As a result, beef processor businesses are expanding their businesses in various parts of Africa.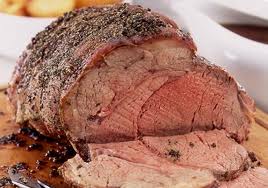 Zambeef Products is one such beef processor company, headed by Pieter Swanepoel whose business in Zambia is doing well. As the demand for beef went up, he decided to spread his business to neighboring countries in the African continent and the Nigerian facility is a beginning to this. Zambeef Products PLC's expansion plans cost the company $10 million but Pieter is hopeful about the profits. His company's products are marketed under the Master Meats brand name across Africa.
Not only are African companies looking to cash in on the growing interest in beef in the African continent, there are also European and US based companies in the fray.
Africa's growing middle class is fuelling interest to many a business entrepreneurs to start shops in the continent and it's no wonder that the beef business is catching up fast. Swanepoel is ambitious and wants his products to be "Africa's Coca-Cola for meat." Swanepoel also expects the middle class in Africa to grow exponentially in the coming years and eventually fuelling the notion of consumerism. His will have a long way to go as customers are used to buying meat in open-air markets and packaged meat is still a luxury. But it's not too much to say that a seed is sown towards that.
Image Credit: bbcgoodfood.com
Is Africa The Next Destination For Beef Market