Welcome To UK's First Natural Wine Fair
15 Feb 2011
Welcome To UK's First Natural Wine Fair to taste an entirely fresh range of wines this year. The natural wine fair event will take place in London's Borough market from May 9 to May 22, but it will be open to the public only on May 15th on the consumer day. May 16th and 17th are for trade.
Isabelle Legeron's idea: French-born Master of Wine and TV presenter Isabelle Legeron masterminded the idea of hosting a Natural Wine Fair with the hope that people other than French and Italians will think more about the wine they drink in the same way they think about the food they eat. "I wanted my wines to be more like my food. We work with small producers who have a story to tell," she says. Recently, she redesigned a wine list in Mayfair's two-star restaurant Hibiscus with the aim to bring a significant revolution in the wine world.  
Supporters: Importers Aubert & Mascoli, Dynamic Vines, Les Caves de Pyrène, Wine Story and Yapp Brothers are supporting the UK's natural wine fair and hope to bring producers from across Europe as well as some from outside Europe.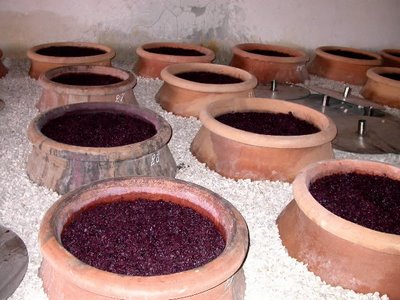 Ticket costs 18 pounds: Each ticket to the UK's natural wine fair will cost £18. At natural wine fair, this will include a glass, catalogue and the opportunity to meet over a hundred producers and taste their wines. The Smiling Grape in Cambridgeshire, Vine Trail in Bristol and Raeburn Fine Wines of Edinburgh are some of the merchants, who will include natural wines in their selections in line with Legeron's natural wine fair.
Natural wines are made with little or no chemical intervention in winery: Those who are not aware of the term natural wines, they are the ones that are made with little chemical interventions in the winery. With chemicals, we mean additives like sulfur. Natural wines are produced from organically grown vines, while many of them are treated with bio-dynamic preparations applied following moon's phases. They give a cloudy appearance because they are not filtered. However, some natural wines are cloudy but many are not.
London gradually becoming a wine hub: London is gradually becoming a wine hub like Paris and Rome. However, the craze for natural wine has apparently increased in the past few years thanks to quirky and energetic Caves de Pyrène wine bar with its all-natural wine list. Time Out listed the bar on London's favorite restaurants recently.
Debate: With the announcement of hosting the Natural Wine Fair, the French-born Master of Wine has opened a debate on whether or not making wines this way should actually be considered as progress. Opponents say that natural wines neither have longevity nor quality. For example, they also expressed doubt on wine lover's choice of selecting orange wines for a party with friends. Read more on wine festivals here.
Image Credit: wineanorak
Welcome To UK's First Natural Wine Fair