PepsiCo Announces Launch of Stevia-Sweetened Beverage
Good news for those watching calories and especially diabetics.  It was just announced that PepsiCo and Whole Earth Sweetener Company are partnering to introduce a breakthrough, zero-calorie, all-natural sweetener from the stevia plant. It's called PureVia™ and will debut in a new nutritionally enhanced PepsiCo beverage called "SoBe Life," to be launched in Latin America, starting with Peru. PureVia™ tabletop sweetener will launch in the United States this fall before expanding into drink and food products around the world. PureVia will be available initially in three SoBe Life flavor blends: Tropical Pomegranate, Strawberry-Kiwi and Orange-Tangerine.
I am not a fan of stevia due to the back lash flavour, but for many this will be a bit of health "life-saver".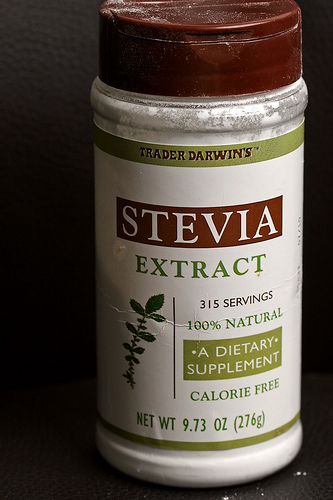 "Consumers have always been looking for a beverage that is natural, tastes great and has no calories, and SoBe Life with PureVia™ answers the call," said Massimo d'Amore, CEO of PepsiCo Americas Beverages. "This will have great appeal to health-conscious people who are looking for hydration and natural ingredients."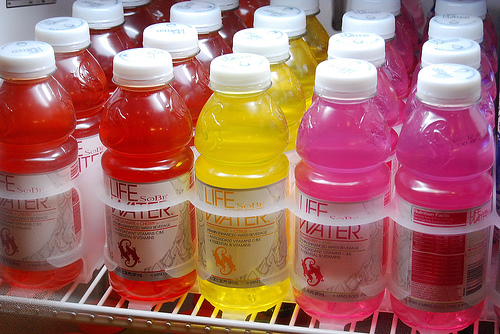 More information regarding the Latin American launch of SoBe Life with PureVia can be found at www.thrillicious.com/sobelife. Supporting both branding and innovation efforts, The Arnell Group is SoBe Life's agency of record throughout the Americas. As a tabletop sweetener, all-natural, zero-calorie PureVia can be used in place of sugar in both hot and cold beverages, as well as sprinkled on cereal and fruit. It will be available for purchase at food and grocery stores across the United States and at PureVia.com later this fall in 40-stick cartons.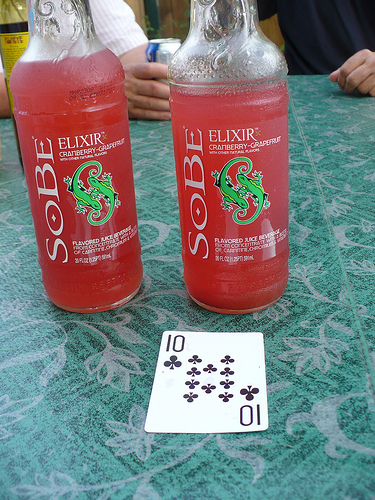 The active sweetener in PureVia is Reb A, an all-natural, purified component of the South American stevia plant - long known for its extraordinary sweetness. Stevia is approximately 200 times as sweet as sugar, and Reb A is the sweetest, purest part of the stevia leaf. Other forms of stevia, which typically are less pure than PureVia, are currently sold in the United States as dietary supplements and have been used for years by consumers in countries such as Brazil, Japan and South Korea.
"PureVia is sweetened with a purified extract of the stevia plant," said Sergio Machado, director of research and development for Whole Earth Sweetener Company. "After the stevia leaves are milled, a freshwater brewing method is used to unlock the natural sweeteners, including the best-tasting extract of the plant - Reb A. This extract is then purified further until a very high purity Reb A is obtained."
PepsiCo and Whole Earth Sweetener Company have formed an unprecedented partnership through which they will jointly own and market PureVia™ globally. The two companies have agreed to buy the natural sweetener from PureCircle, a leading supplier of pure Reb A, which also will have the exclusive license to market Reb A under the PureVia™ brand in certain categories.
Info from FoodProducts
PepsiCo Announces Launch Of Stevia-Sweetened Beverage