Jamie Oliver's Food Revolution Gets The Boot In L.A.

8 Feb 2011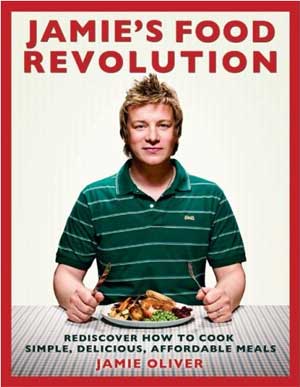 Jamie Oliver's Food Revolution is facing a major roadblock in Hollywood.  It started off with much gusto but now officials have suspended his license to shoot in the schools of L.A, the second largest school district in the country. The Schools are trying their best to avoid bad press.
"If you look at the last series Oliver did in Huntington, W.Va., it was full of conflict and drama, and we're not interested in that," says Robert Alaniz, a spokesman for Los Angeles Unified School District (LAUSD), reports the LA Times. The spokesman feels that by allowing Oliver to continue filming in the schools it would clearly show to the rest of the country how much more progress L.A. schools have made in terms of supplying better and more healthier food to the school children. They no longer give high calorie sodas and junk food to the school children. "Our guidelines are certainly way above the USDA guidelines," he told the Times.
Banning of Oliver's show has also led to all other reality shows being banned from filming in LAUSD classrooms. The nonprofit group that handles film permits (Film LA)  have stated that shooting TV shows in schools causes a hindrance to conducive studying and learning environment. "The district decided that having unscripted reality shoots while classes were still in session was probably not the best idea," Film L.A. spokesman Todd Lindgren told the Times, "Reality programming is unpredictable."
Jamie Oliver, while speaking at University of California's School of Public Health did not sound convinced with the reasoning given by LAUSD. "My filming permit was terminated because I can't promise that the LAUSD (will) look good," he said, according to the Times. "They fail to see me as a positive, and they fail to see the TV as an incredible way to spread the word, to inspire people, to inform parents, to see other teachers doing pioneering things."
For now, Oliver and Alaniz have compromised and Oliver's resolution has resumed shooting but only in the campus outdoors area. Since this show does focus on teaching how to cook healthy the compromise is probably not a bad one.

 
Image credit - ifoodtv 
Jamie Oliver's Food Revolution Gets The Boot In L.A.