Cutting Down On Meat Could Save You $200 On Food Bill
4 Feb 2011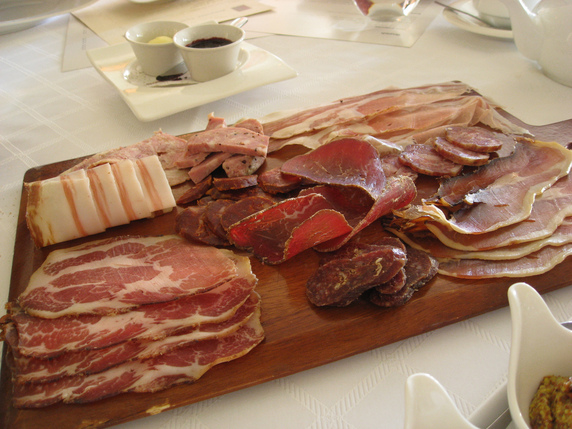 A new study says cutting down on meat consumption could help in reducing £200 on an average person's spending on food each year. Cutting down on meat has been proven to have a positive impact on the greenhouse gas emissions. Read on to know how does cutting down meat intake helps you and the nature.
The Livewell report of the WWF and the Rowett Institute of Nutrition and Health said cutting down meat intake can see a dip in money spend on food.
 The report is aimed at bringing about awareness on meeting the 2020 climatic targets. It said a 4% drop in meat consumption each year is sufficient to meet the 2020 target.
The livewell report termed red and white meat as 'hotspots'. This is because cutting down on meat consumption will have a great impact on greenhouse gas.
The report is part of the eco-friendly diet measures to be adopted for a favorable climatic change. It urged people on cutting down meat intake and consume more vegetables, fruits and cereals. The report asked people to reduce processed food consumption.
The report said policy makers need to focus more on sustainability issues apart from the traditional nutritional recommendation.  Cutting down on meat aside, an eco-friendly diet could include chocolates, chips and fries, bakery products, fruits and vegetables.
The authors designed a sample menu for seven days. The menu included high-fiber cereal and semi-skimmed milk for breakfast. For lunch it was whole meal sandwiches with chicken curry and rice. For dinner, it was macaroni cheese and chili beef tortillas.
Colin Butfield, of the WWF, said forests and various species have to be protected. If the present trend in diet continues, it may have a negative impact on the eco system. A change in the food pattern such as cutting down on meat can have a positive impact on the greenhouse gas emissions and aid in protecting the natural habitat. He said if 2020 target can be met, then a more limited diet could help in meeting the 2050 target that aims for a 70% reduced emissions.
He said the report showed that eating healthy could save the earth and money also. He said one should evolve policies on how to balance the diet and not completely eliminating certain foods.
Image credits: www.chicagonow.com
Cutting Down On Meat Could Save You $200 On Food Bill