Chicken Hotel In UK For Guest To Lay Their Own Eggs

2 Feb 2011
Things won't get better for the chickens than this. David Roberts has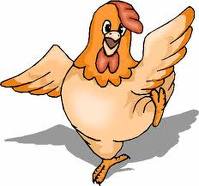 opened a chicken hotel in UK for guest to lay their own eggs. Chickens have joined the elite pet groups where they too have their own hotel to stay while their owners are away on vacation.
Reasons Behind The New Chicken Hotel in UK
UK's chicken hotel is located in Boskenwyn, Helston, Cornwall and run by David Roberts, a maths teacher. The chicken hotel in UK was opened with the aim of providing chickens a safe home, when the owners go for holidays. More and more people prefer to move into the countryside and grow their own chickens and eggs since this is good for the environment. The only issue they face is, who will look after their chickens if they had to leave town. Well, this issue has been sorted out amicably with the opening of the exclusive chicken hotel in UK. Chickens who have stopped laying eggs are also provided homes here.
Services at The New Chicken Hotel in UK
UK's chicken hotel provides buffet dinner, lunch and breakfast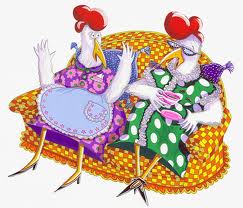 made of local produce. The meals are served in open air. There are coops specially designed for the chickens here in the chicken hotel in UK. Each coop can house 8 chickens. Each chicken is charged 75pence per night while each coop can be rented out for £2 per night.
Chickens roam around freely in the grounds at the chicken hotel in UK. They are rounded up and gathered during night and taken to roost. Apart from boarding and lodging services, chicken hotel in UK has a nursery for the baby chicks and even provides incubation service on request for eggs that need to be hatched.
The chicken hotel has seen big success this Christmas with the hotel being completely booked. Coming half term vacations and Easter holidays also is anticipated to be good for the hotel. The idea that seemed like a joke to most, is tasting huge success in Cornwall with many local egg farm produces in and around the area. As for now, the chickens can enjoy long weekends and vacations at UK's chicken hotel.
Image courtesy:lyricsdog.in/;adventuresinwomanland.wordpress.com/
Chicken Hotel In UK For Guest To Lay Their Own Eggs