Domino's 'Smart Slice' Lunch Program
31 Jan 2011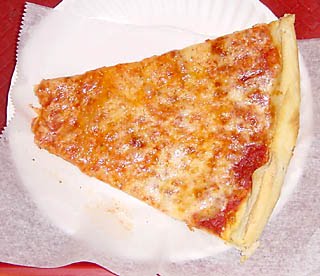 In the wake of concerns about school nutrition in the country, Domino's Pizza has launched a Smart Slice Lunch Program to provide fresh-baked pizzas in accordance with new nutrition standards in American schools. Let's figure out about this Domino's 'Smart Slice' Lunch Program and see How Effective It Would Be.
Schools tempted with healthier Smart Slice idea: Keeping in mind about children's popular lunch choice, schools seemed unwilling to overlook Domino's idea of offering healthier pizzas through its smart slice lunch program. Introduced to 120 school districts' lunch programs last fall, the pizza under Domino's lunch program was made of a whole-grain white wheat flour crust, a thin coat of reduced-sodium mozzarella cheese, a reduced-sodium sauce and reduced-fat pepperoni. Who would not be tempted with such smart slice lunch program, which is delicious yet healthier pizza.
Comparison with other high-fat, sodium pizza: Domino's regular pepperoni pizza slice from 16" pizza has nearly 380 calories, 920mg sodium and 7 grams of saturated fat that keeps it out of school lunch menu race. However, the new Smart Slice under Domino's lunch program with 340 calories still fits into the USDA's new guidelines since younger kids, as per the agency's nutrition standards, require 550-650 calories per meal. With Domino's Smart Slice lunch program, the kids still can have half-a-cup of fruit and three-fourth cup of veggies over a cup of milk. The Smart Slice also meets "whole grain-rich" standard of new rules since its hand-tossed crust is made of 51% whole grain. Moreover, Smart Slice also contains potassium, magnesium, iron, vitamins A, C, E, and K.
With the launch of Domino's lunch program, it is clear that not all fast foods companies provide junk food. Read more on this link. But it is still to be ascertained about the effectiveness of Domino's Smart Slice Lunch Program and other similar programs in the days to come.
Image Credit: carbwars.blogspot
Domino's 'Smart Slice' Lunch Program