US Presses Europe On GM Foods
26 Jan 2011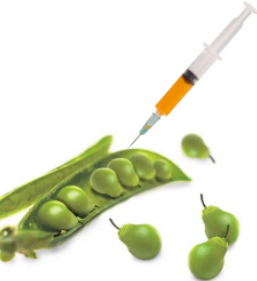 The international community, comprising of major GM-producing companies, the World Trade Organization and biotechnology companies is repeatedly pressing Europe on GM foods. Besides, it has been revealed that US Presses Europe On GM Foods more than anyone else.
US Presses Europe On GM Foods: Thanks to whistleblower website WikiLeaks, it was discovered that several senior officials during former US President George W Bush's regime did everything to press Europe on GM foods. In some cases, they went so far to undermine the EU ban, as they proposed it in style of agribusiness companies like Monsanto, DuPont and Syngenta. The whistleblower diplomatic cables showed that the State Department's special adviser on biotechnology did not even leave Vatican in 2008 when he urged some of its insiders to convince Pope Benedict to support bio-engineered foods to influence European and people from the developing world.
Monsanto urges US to support Spain: One of the WikiLeaks document showed that agribusiness Monsanto once urged the US government to intervene at high level and support the science-based agricultural biotechnology position of Spain – a country considered as a pro-GM EU member. The leaked document quoted US embassy in Madrid as saying, The 27-nation bloc has remained loyal, but if they manage to break Spain, the rest of Europe will also follow.
US spends heavily on changing EU's stance: Although US Pressure on Europe hardly changed EU's stance on its biotech policy, American corporations and agribusiness apparently spend millions of dollars in convincing the 27-nation bloc. In the year 2007-08, Monsanto reportedly spent over $200,000 on political donations and $4.5 million in lobbying. Even in the absence of results, the companies are not keen to admit that they wasted all that money.
What are GM foods? Foods derived from genetically modified organisms are known as GM foods. Genetic engineering techniques are introduced to the DNA to make specific changes in GM organisms. They are either given chemicals or exposed to radiation to create a stable change. Many countries advocate GM food because they are pest resistant, disease resistant and herbicide tolerant, cold tolerant, drought tolerant, but the European Union, particularly is against the use of GM foods. The critics oppose GM foods because of environmental hazards like unintended harm to other insects and butterflies and gene-transfer to non-target species, allergies and other possible harmful effects on humans, and economic affects.
Image Credit: cancertruth.info
US Presses Europe On GM Foods