Say Big Cheese - How A Frenchman Became The Cheese King In Kathmandu
26 Jan 2011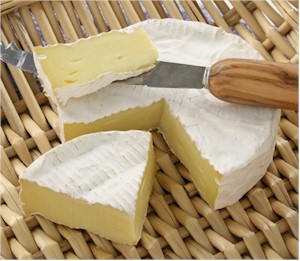 Francois Driard is such an incredible cheese fan! Say Big Cheese and find out How A Frenchman Became The Cheese King In Kathmandu.
Driard is traditional French cheese maker in Himalayas: Ever wondered of getting real French cheese in the steep Himalayan hillside? You are not dreaming, as 32-year-old Frenchman Francois Driard has made it come true for you. He is the only traditional French cheese maker in the Himalayas.
Driard's cheese factory in a Himalayan cave: Driard's workplace is hardly an hour from Nepal's capital Kathmandu where he had made a cheese factory, not so hygienic like the ones you have in Europe but still good. It has several plate-sized wheels of cheese, which are sitting on crude shelves against the cave wall. Driard, who was a toddler in cheese making a few years ago, has now become the cheese king in Kathmandu thanks to rave reviews from mostly foreign customers. Even trekking companies carry his cheese for their expedition teams up at Mount Everest.
UN worker commends Driard: Henrik Hansen, a United Nations' Danish worker in Nepal said that the French cheese king of Katmandu is quite famous here because his cheese makes life little more comfortable in this poor valley nation. Recalling his Yemen days, the Dane said that it was difficult to get anything there except Kalashnikovs.
Frenchman's cheesemaking thought made him Cheese King in Kathmandu: It was not that Driard came to Nepal for cheese production. His aim was to live in Himalayas only but earning a living from cheese production was a second thought. He had not even dreamed that his pungent afterthought could make him the Cheese King In Kathmandu.  
Conclusion: Studying from French business school, Driard, who had been visiting Nepal since 18 years of age, spent three years in reading and writing business articles, but never liked the office jobs. An entrepreneur-mind Driard then decided to move to Nepal and introduced French cheese there. He justified that traditional cheese making business would do wonders in an area, which has frequent power cuts and bad infrastructure. And he was not wrong – did he? So again Say Big Cheese and lets pay tribute to this Frenchman, who Became The Cheese King In Kathmandu.
Image Credit: gourmetsleuth
Say Big Cheese - How A Frenchman Became The Cheese King In Kathmandu