Top 10 Unusual Wedding Cakes

13 Jan 2011
The trend of opting for the most unusual wedding cakes certainly seems to be catching up. As a result, we see more and more couples coming up with quirky wedding cake ideas, which make people gasp in wonder even as the blissfully happy couple cut into one. The selection of top 10 unusual wedding cakes this season is likely to give you ideas for giving in to the wild streak in you even as you hope to say 'I do' with one of the most unusual wedding cakes at your wedding feast.
1. Tower Cakes - Lofty cakes that seem to be reaching out to the skies are the rage right now.
2. Comedy Cakes - Wedding cakes ideas that aspire to show a slice of real life with a humorous twist is also big now making the variation of the age old adage; 'the couple that laughs together, stays together' stay true.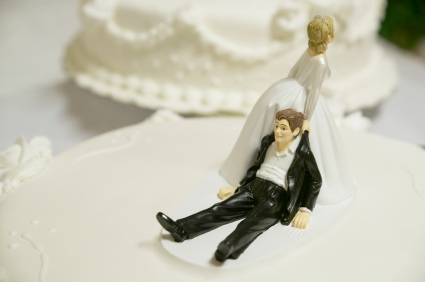 3. Cakes On Rent - Want to display a huge and extravagant cake at your wedding but cannot afford it? No worries! You can rent a delicious specimen, which would be whisked away once the ceremony is over.
4. Computer Cake - Getting married to a computer whiz? Or are you a computer junkie yourself? Get a computer cake for your wedding feast.
5. Diamond Cake - One of the  more luxurious, yet unusual, options in wedding cakes is this diamond cake. A similar cake was also unveiled at the Luxury Brands Bridal Show recently.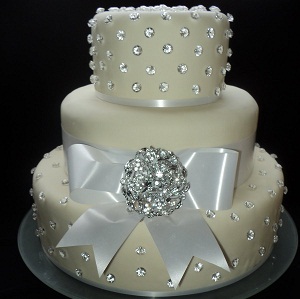 6. Cake For Gamers - Gamers can have their say in the wedding cake preparation too. Whether you are  a Pacman fan or a Katamari lover, you can order a wedding cake for yourself and your partner.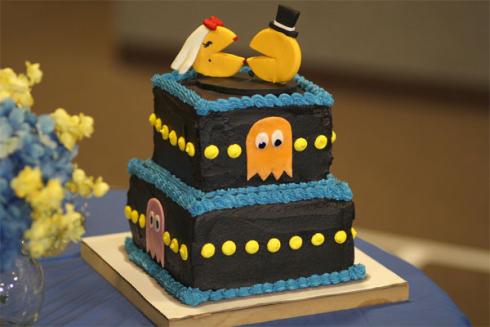 7. Octopus Cakes - Yes, even an octopus has come up as an option for a wedding cake. Now, whatever you may mean with an octopus engulfing the tiers of the cake, your guests will be left amused for sure!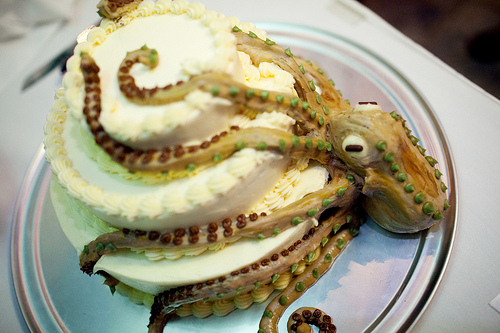 8. Gay Cakes -Sexual orientation finds its expression in unusual wedding cakes too. As a result you have cake toppers such as two men or two women holding hands, dressed up in wedding finery.
9. Out-of-Turn Cakes - These cakes depict a totally unexpected wedding situation, one which you wouldn't consider a part of a wedding ceremony. A couple talking on separate phones, looking in different directions, arguing, or simply passed out form the tableau for such unusual cake toppers.
10. Unique Toppers - The best and the easiest way to turn your routine wedding cake into an unusual one is to make use of these readily available toppers.
Image Courtesy: cakecentral, nimbios, weddingwindow, tumblr, cakechooser, walyou, offbeatbride, theblaze, yourperfectdayllc, myweddecorations 
Top 10 Unusual Wedding Cakes