Bombay Duck or Mumbai Duck?!?
Shiv Sena, the opposition party in Maharashtra is at it again. They are up in arms against the use of the name 'Bombay' (the former name of Mumbai). They'd officially changed the name of the city some years ago when they were the ruling party here but this time they are stretching it a bit too far. They are demanding that the Bombay High Court and the Bombay Stock Exchange names be turned around to reflect their sentiments. They're also agitating for name changes for Bombay Scottish (a premier School), Bombay Times (supplement with The Times of India, India's no.1 English Daily) and Bombay Dyeing (a leading textile brand/company). The party workers even attacked the latter's showroom day before yesterday. Fearing the worst, even BOMBAY BLUE, a chain of restaurants in the city has covered the 'Bombay' part of their sign-boards.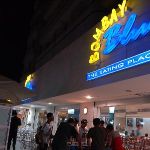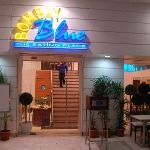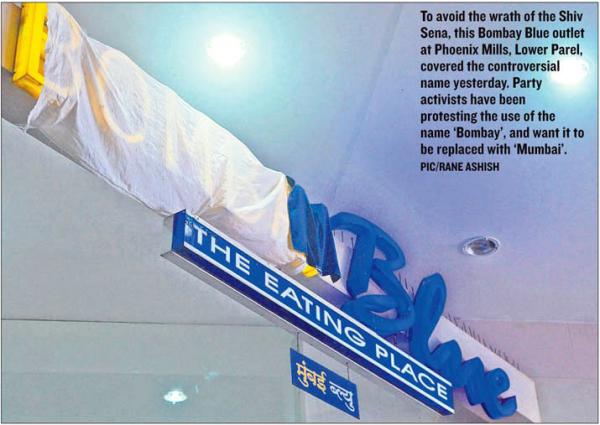 Pic from mid-day.com
This brings to mind the much relished local delicacy, BOMBAY DUCK. Bombay Duck is not really a duck, but a fish. It's on the menu of most restaurants including TENDULKAR'S. Infact, 'Fried Bombay Duck' is the batting maestro's favourite dish. In Sachin's own words, "A personal favorite is the Bommaloe Macchi, or Bombay Duck, or Bombil, a small fish native to the Mumbai area. I love its pungency – it is a little spicy and salty – and it can be eaten as a crispy deep-fried starter or as an accompaniment to a curry dish, as it can be served both fried and broiled." His restaurant uses his mother's recipe to prepare his favourite dish.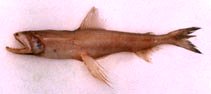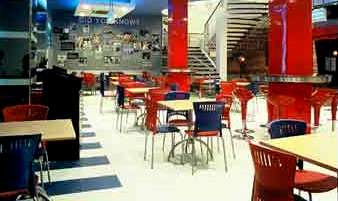 Tendulkar's in Mumbai
The origin of the term "Bombay duck" is uncertain. Some authors advance the theory that, during the British Raj, the fish was often transported by rail after drying. The story goes that the train compartments of the Bombay Daak (in English, the Bombay Mail) would smell of the fish, consequently leading the British to euphemistically refer to the peculiar smell as the "Bombay Daak". A variant of the story is that, though the fish weren't transported on the train, it smelt strongly because of the rotting railway sleepers over which it travelled, and this was thought to resemble the smell of the drying fish. In either case, this was supposedly corrupted into "Bombay duck".
I won't be surprised if Shiv Sena didn't restrict their politics to the land and actually took it to the seas! For all you know, the menus in all the restaurants could well replace 'Bombay Duck' with 'Mumbai Duck'...but what the hell...it would still taste as good!
Pictures from fishbase.org, alibaba.com, mumbai.burrp.com, tendulkarsworld.com
Bombay Duck Or Mumbai Duck?!?