A New Taste Of Career With Gelato School

30 Dec 2010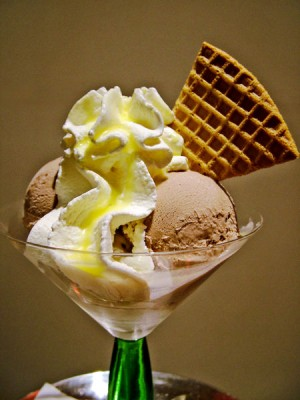 Gelato – The Italian ice cream is being appreciated and loved globally. If you among the millions of gelato fans and want to learn this form of ice cream making, then you could kick startA New Taste Of Career With Gelato School. Carpigiani Gelato University is an international center dedicated to training people in the fine art of gelato ice cream making and also helping entrepreneurs who want to enter the gelato business. The school, founded almost 8 years ago, receives applications from the aspiring gelatieri not only from Italy, but other parts of the world as well. More than half the November, 2010 batch came from outside Italy, some from as far as South America, speaking volumes about the popularity of the gelato brand.
Gelato School's curriculum consists of six courses, each lasting an average of about three days. It's for you to decide whether you want to participate for only three days (Beginner's Course) or complete all classes (3 weeks).
The specialty of gelato brand is that these ice creams are hand made and use fresh ingredients such as walnuts, bananas, orange zest, chocolate chunks etc. The ice cream has low production cost, has fewer calories as compared to other ice cream brands, and tastes awesome. Gelato is made in small batches and is served directly to public. It can be made in some mouth watering and exotic flavors such as dessert wine, parmigiano reggiano cheese, and green tea. Regular flavors like vanilla, strawberry, chocolate etc. are also made.
There is no age bar to join the new gelato school. If you are looking to enter into the business of ice creams, gelato school is the school you should opt for. The profits that a gelato ice cream parlor earns are huge. According to Andrea Cocchi, chief executive of Carpigiani Gelato School, "A single kilo of gelato costs about €3.20 to make and sells for an average €14.50 in Europe". Hence the margins are huge. No wonder that this sweet career option has become a rage.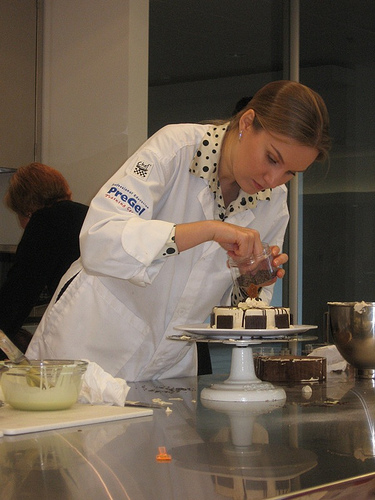 While the costs involved in opening a gelateria depends on the location, size and market conditions the price of equipment ranges from €30,000 ($39,405) for a pair of basic pasteurization and mixing machines, while the high end models could cost upto €70,000. However, considering all the factors in mind and taking into account all the operational costs, an average gelato store can earn profits of up to 70% on its investment.
While most students attend gelato classes in their home countries at one of the Carpigiani's branches, some passionate students travel all the way to Anzola dell'Emilia, 15 minutes' drive from the center of Bologna. The gelato school has three full-time resident lecturers and up to 20 part-time. A basic weeklong course, excluding accommodation, costs €800.
The new gelato school aims to provide people around the world with real, truly delicious Italian gelato and expand the of Italian gelato culture throughout the globe. The school has many success stories to its credit with its students earning very well from this new sweet career option.
Image Credit: deaflion.com, farm4.static.flickr.com
A New Taste Of Career With Gelato School