IFOOD.TV releases new, free iPhone App: "Recipe TV & Food Diary - ifood.tv"
28 Dec 2010
We have an exciting news to share with you! ifood.tv just released its iPhone app - "Recipe TV & Food Diary - ifood.tv." The app gives you access to over 25,000 cooking demos from our library and is perfect for all you foodies who prefer watching recipe videos in the kitchen without having to lug around a computer. Now you don't have to be at home or in front of a computer to be preparing for your next meal; you can do it while on the bus, in line at the grocery store, or on the treadmill! All you need is your iPhone and our app. The videos also come with a text-based list of ingredients and directions so you can be sure never to miss a step.
"Recipe TV & Food Diary - ifood.tv" includes:
1. Over 25,000 cooking videos.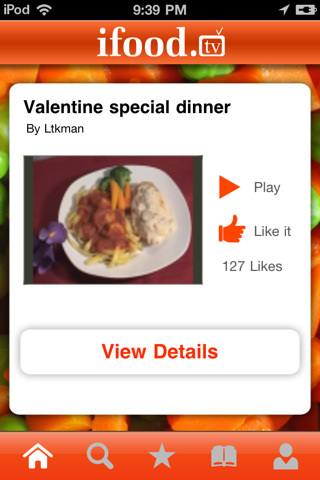 This app has tons of recipes for every occasion, contributed by more than 500 of your favorite ifood.tv partners! Enjoy sumptuous recipes contributed by popular chefs such as PBS show host Chef Toni Fiore, Celebrity Chef Lala, and cookbook author Chef Hari.
2. A Food Diary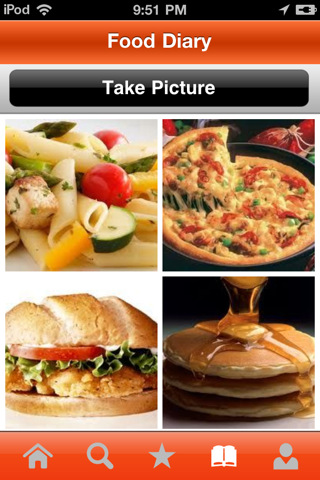 Take pictures of all the cakes and cookies you eat this holiday season, share them with friends on Facebook and Twitter, and later know exactly why you put on 10 lbs in 3 weeks :)
3. ifood.tv's signature robust search engine: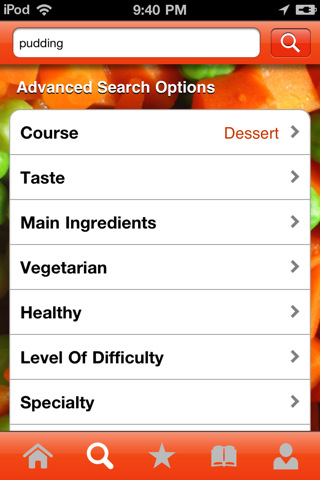 The app, like the website, allows for filtering search results based on Cuisine, Taste, Health Index, Vegetarian, Course, Ingredients etc. Alternatively, you can search for recipes by keyword.
4. Customizable Playlist: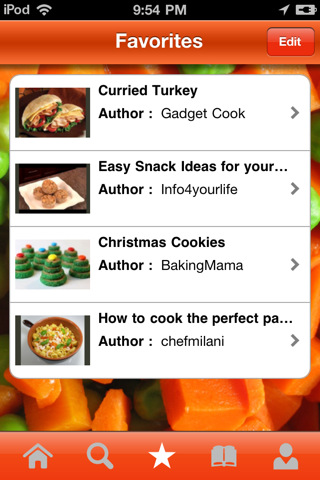 Create your own video playlist by adding recipes to your list of favorites and come back to watch them later.
5.Surprise Me Feature: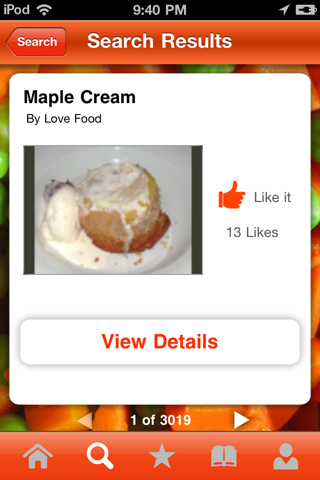 Every time you shake your iPhone or tap the Home icon, the app will recommend a breakfast, snack, main course or dessert recipe. The app has built in intelligence that suggests recipes for a specific course depending upon the time of the day, but it also maintains a sense of discovery and surprise by randomly picking a video recipe for the course.
Download "Recipe TV & Food Diary – ifood.tv" for free from iTunes!
If you have any feedback, be sure to let us know through the comments. Stay Hungry and as always, Happy Cooking!
IFOOD.TV Releases New, Free IPhone App: "Recipe TV & Food Diary - Ifood.tv"