The Upcoming Foods Trends For 2011

28 Dec 2010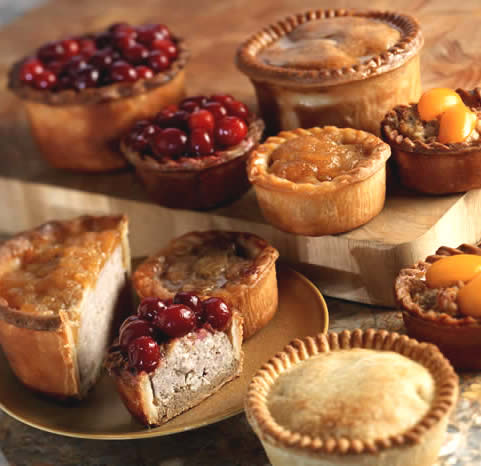 As the new season comes, we generally think about new fashion trends and upcoming lifestyle trends. Food is one of those things that have been continuously ignored on this front. So, we thought, let's talk about the upcoming food trends for 2011. While listing some of the biggest supermarkets trends and food habits for 2011, we found some amazing combinations on the menu. Following is the list with some of the best trends related to food that one should go for in the coming year.
The Upcoming Foods Trends For 2011
1.Food-Cations, i.e. vacations with food being the highlight, are going to be highly in vogue in the coming year. Pack up your picnic kits and apron for some exciting food trips. The society is going all crazy with food and so are you!
2.Pies will be the hot favorite dessert this year. With latest Pie only restaurants gaining popularity, it seems everyone is falling for this sunny dessert now. Further, you can order from a wide range starting from sweet pies to savory pies.   
3. Tricked Out Pretzels is the also one of the new additions for 2011. Most of the movie theaters opted for tricked out popcorns instead of the regular butter popcorns in 2010. But, now it's time for the latest trend, tricked out pretzels.These will be soon offered in various flavors such as truffle and Tuscan three-cheese.
4. Artisanal Hot Dogs are the hottest fashion for upcoming year. With most of the kitchen sinks stuffed with pizzas in the year 2010, be ready to gobble up some delicious hot dogs in 2011.    
5. Cherry Juice is another hottest thing for this New Year. Next year, the markets and super-bazaars will explode with this natural "super fruit" drinks. It is widely considered that cherry juice is amazingly healthy. It not only tastes good but also helps in fighting various health problems like sleepless nights, wrinkles and sore muscles.
So, these are the upcoming food trends for 2011. I am sure you are also waiting for these delicious supermarket trends, just like me.
Happy eating and Happy New year!!! 
Image Courtesy @ savin-hill.co.uk
The Upcoming Foods Trends For 2011