World Pie-Eating Competition Sets New Record

28 Dec 2010
Pie-eating contests are traditional events at fairs but they are often also a part of family reunions, company picnics and birthday parties. 
The world pie eating contest is held annually in Wigan, in the northwest of England. For over 15 years, people have been traveling from different parts of the world to compete in this event.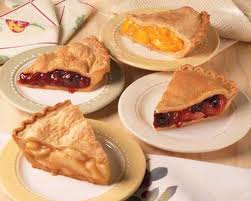 The rules of the World Pie Eating Contest have been set to lay emphasis on speed rather than volume. For those health-conscious professional pie-eaters, the competition includes a vegetarian option. The one who can eat any pie in the shortest possible time is the winner of the contest. 
It is Neil Collier who won the world pie eating championship at Harry's Bar on December 14th 2010 in Wigan, England, by eating the saucer-sized meat pie in an incredible 23.91 seconds, beating the previous record of 35.86 seconds. Neill Collier is a middle aged civil servant from Bolton. 
Tony Callaghan, organizer of this World Pie-eating Contest said, "Neill Collier just seemed to open his throat and down it went". 
After setting a new record at World Pie-eating Contest, Neill Collier accepted his medal with a huge round of applause. 
This event witnessed some of the strictest checking in the contest's history. According to the official Iain Macauley for the first time in a decade, sweepers had been sent in to check the floor around the winner for discarded material. A bit of pastry or meat particles would have destined immediate disqualification. 
Collier was lucky to survive an incident in the pre-pie runoffs when he appeared to start lifting his pie from the tray before signaling the start of the timing. 
Macauley said, the contest is minutely regulated and there had been "a whisker between the distance between the pie and Collier's mouth" falling below the permitted minimum at the start of the 'biting'. 
This new record set at pie-eating competition is a crying shame for a Wiganer because Neill Collier is from Bolton. 
For the second year running, Wigan's greatest local rival, Adlington, supplied the pies used in the competition; this is another mild sensation this year.
So now the emphasis is on next year's contest, let us wait and watch who will break the record set by Neill Collier.
Image Courtesy: www.pineapplesandcoconuts.com
World Pie-Eating Competition Sets New Record