Rice Shortage
Rice is stored at a National Food Authority warehouse at Manila, the Philippines, on April 17.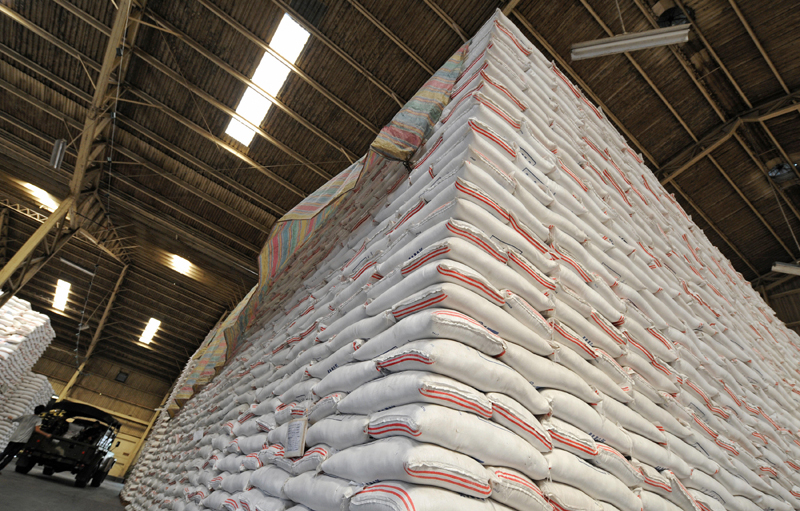 MOUNTAIN VIEW, California — Many parts of America, long considered the breadbasket of the world, are now confronting a once unthinkable phenomenon: food rationing.I had lunch out at a Chinese restaurant nearby today and the owner toldme that rice was doubling in price for them, also flour.  She told me Costco was out of rice!  She was frantically on the phone trying to locate rice.  She said 50# bags were selling for $40 if you could find them.  When we were at Costco on Friday I was surprised to see Chinese people with trolleys full of 50# bags of rice.  I thought to myself-oh they must have a restaurant.
A worldwide rice shortage has also affected the prices of NFA subsidised rice, up from 38 to 41 US cents last year to 43 to 48 US cents a kilo this year.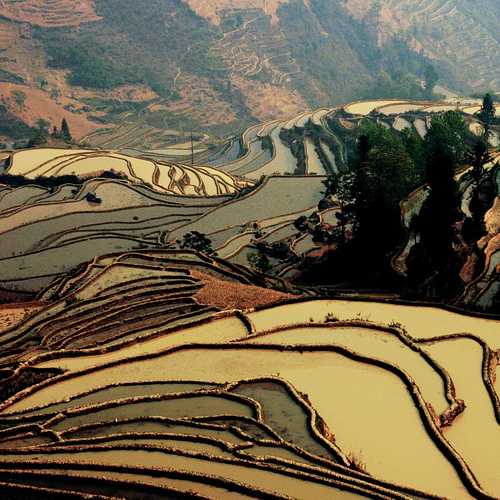 As the price of rice climbs across South Asia, farmers and millers in Thailand are sitting on stocks and waiting for it to rise even further.  The exporter, who requested anonymity, told The Straits Times: 'In my 25 years of trading, I have never seen such a bad position.' There is a rice shortage in Bangladesh and China too, among other countries, while there is a wheat shortage in Afghanistan.
In local markets in Pakistan, the price of rice has gone up over the past month by more than 60 per cent year on year. India recently contributed to soaring world prices when it imposed a ban on rice exports — relaxed only partially to allow some supplies to Madagascar, Mauritius, the Comoros Islands and cyclone-hit Bangladesh. China has banned rice exports to ensure enough is available for domestic demand.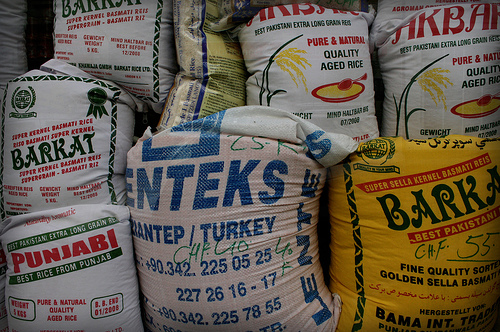 From Kansas to Kabul, high rice and wheat prices are worrying officials and economists, and beginning to hit consumers — especially tens of millions of poor people — harder than many can remember. In Singapore, while rice importers and supermarkets have no problems getting the staple grain, prices have escalated.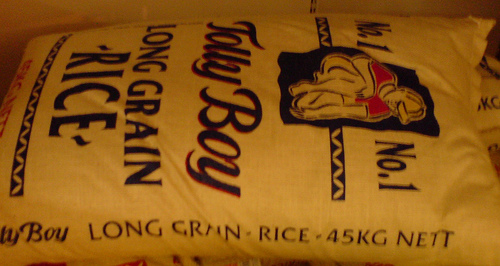 As word of food riots and export shutdowns in Asia reached California in recent weeks, worried shoppers have been buying up hundreds of pounds of rice at a time from the Asian supermarkets. "When people saw the price jump $2 or $3, they started buying like crazy — 10 bags, 15 bags.  Each bag weighs 50 pounds.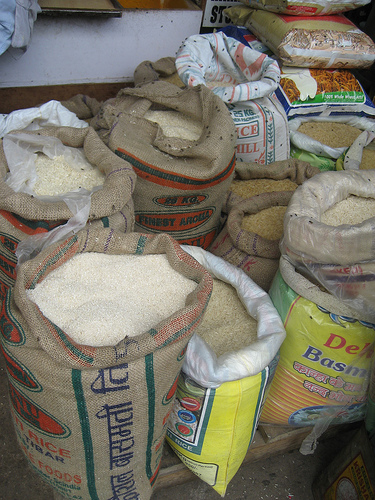 In recent weeks, the retail price for a 50-pound sack of Thai jasmine rice, the prized variety served steamed in Chinese and Southeast Asian cuisine, has risen from roughly $20 to $40, straining budgets for families and restaurants alike.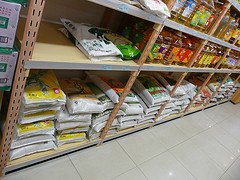 Major retailers in New York, in areas of New England, and on the West Coast are limiting purchases of flour, rice, and cooking oil as demand outstrips supply. There are also anecdotal reports that some consumers are hoarding grain stocks.At a Costco Warehouse in Mountain View, Calif., yesterday, shoppers grew frustrated and occasionally uttered expletives as they searched in vain for the large sacks of rice they usually buy. Costco members were being allowed to buy only one bag. Moments earlier, a clerk dropped two sacks back on the stack after taking them from another customer who tried to exceed the one-bag cap."Due to the limited availability of rice, we are limiting rice purchases based on your prior purchasing history," a sign above the dwindling supply said.An employee at the Costco store in Queens said there were no restrictions on rice buying, but limits were being imposed on purchases of oil and flour. Spiking food prices have led to riots in recent weeks in Haiti, Indonesia, and several African nations. India recently banned export of all but the highest quality rice, and Vietnam blocked the signing of new contract for foreign rice sales.
photo by bocavermelha-l.b. http://flickr.com/people/bocavermelha/There have been so many stories about worldwide shortages that it encourages people to stock up. What most people don't realize is that supply chains have changed, so inventories are very short.  Spot shortages seemed to be most frequent in the Northeast and all the way along the West Coast. The US has not cut off wheat exports.  WHY?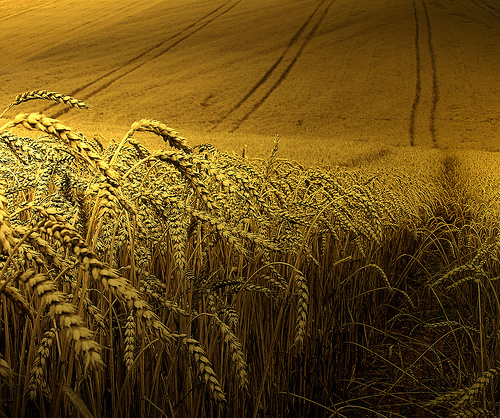 Ben Visbeek, Amsterdan (a favourite of mine) http://flickr.com/photos/visbeek/
Australia's 6 year drought is taking it's toll.Australian Deniliquin mill, the largest rice mill in the Southern Hemisphere, once processed enough grain to meet the needs of 20 million people around the world. But six long years of drought have taken a toll, reducing Australia's rice crop by 98 percent and leading to the mothballing of the mill last December.  Drought has already spurred significant changes in Australia's agricultural heartland. Some farmers are abandoning rice, which requires large amounts of water, to plant less water-intensive crops like wheat References:  NY Sun  http://nysun.com/5000?TB_iframe=true&KeepThis=false&height=550&width=500Independent Bangladash http://www.independent-bangladesh.com/200802212190/business/worldwide-shortage-of-rice-shoots-prices-soaring.htmlMcClatchy Reporthttp://www.mcclatchydc.com/200/story/34227.htmlNY Timeshttp://www.nytimes.com/2008/04/17/business/worldbusiness/17warm.html?_r=2&ref=business&oref=slogin&oref=slogin
Rice Shortage