Major retailers in New York, in areas of New England, and on the West Coast are limiting purchases of flour, rice, and cooking oil as demand outstrips supply. There are also anecdotal reports that some consumers are hoarding grain stocks.
At a Costco Warehouse in Mountain View, Calif., yesterday, shoppers grew frustrated and occasionally uttered expletives as they searched in vain for the large sacks of rice they usually buy.
 Costco members were being allowed to buy only one bag. Moments earlier, a clerk dropped two sacks back on the stack after taking them from another customer who tried to exceed the one-bag cap.
"Due to the limited availability of rice, we are limiting rice purchases based on your prior purchasing history," a sign above the dwindling supply said.
An employee at the

Costco

store in
Queens
said there were no restrictions on rice buying, but limits were being imposed on purchases of oil and flour.
Spiking food prices have led to

riots

in recent weeks in
Haiti
,
Indonesia
, and several African nations.
India
recently banned export of all but the highest quality rice, and
Vietnam
blocked the signing of new contract for foreign rice sales.
There have been so many stories about worldwide shortages that it encourages people to stock up. What most people don't realize is that supply chains have changed, so inventories are very short. 
Spot shortages seemed to be most frequent in the Northeast and all the way along the West Coast.
The US has not cut off wheat exports.  WHY?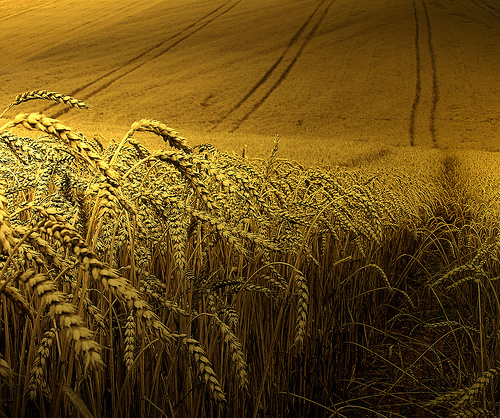 Australia's 6 year drought is taking it's toll.
Australian Deniliquin mill, the largest rice mill in the Southern Hemisphere, once processed enough grain to meet the needs of 20 million people around the world. But six long years of drought have taken a toll, reducing Australia's rice crop by 98 percent and leading to the mothballing of the mill last December.  Drought has already spurred significant changes in Australia's agricultural heartland. Some farmers are abandoning rice, which requires large amounts of water, to plant less water-intensive crops like wheat
Independent Bangladash
McClatchy Report
NY Times