Top Beverage Trends Of 2010
25 Dec 2010
2010 - Is going to become a part of history. We all are eager to recollect the winning trends of the year, let's see what the top beverage trends of 2010 were: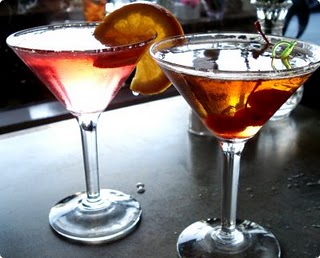 Trend 1# Even lesser known grape varieties like Bonarda, Carmenere, Albarino, Torrentes, and Chenin Blanc are embraced by consumers.
This was one of the most inspiring beverage trends of 2010. The grape growers could heave a sigh of relief because consumers are positive about embracing lesser known grape varieties too.

Trend 2#The wine sippers are very conscious about wine pairings. As a result the wine-pairing classes are gathering too much importance than the previous years.
The younger generation is becoming more conscious about wine pairings. They are always eager to understand the perfect cheese, chocolate, & herb that goes with a particular kind of wine.  That means unlike yesteryears nowadays you are likely to encounter the perfect wine and food combination.
Trend 3 # Craft beers are slowly gaining popularity
During much of 2010, craft beers enjoyed prominence like never before because the number of beer diners is on the rise. Of late people have started identifying the compatibility of beer with food.  And beers have become an integral part of social cocktails too. We all are aware of beer margaritas ruling the party scene. 
Trend 4 # Unoaked chardonnays seem wipe out the big oaked ones from the past.
We can count it amongst one of the amusing beverage trends of 2010, where the wineries seem to discard the oaks in order to concentrate on the fruity characteristic of the chardonnay. That means you can enjoy this wine with or without food as per your taste preferences.
Trend 5 # Basic cocktails make classic comeback

The re-introduction of basic cocktails on a party scene was one of the noticeable beverage trends of 2010.  Nowadays various kinds of herbs, unusual fruits, spices and even vegetables are being added to margaritas, martinis, mojitos, and sidecars. Some bars are even serving the cocktails with their own signature creations such as sweet and sour mix, tonics and ginger ale. And even some selected bars gained global attention for serving their own version of flavored gins, vodkas, and rums using various fruits, herbs, spices, nuts and vegetables.
Trend 6 #Sangria is back with a bang
Sangria is back with a bang. We can call it one of the pleasant beverage trends of 2010, where sangria is seen fusing with the cheaper wines in the market.  The party enthusiasts are getting attracted towards the Sangria bars, which are seen fast replacing the Bloody Mary bars in the party circuits.  Cava Sangria is one such refreshing drink, which is slowly making its presence felt in the party circuits.

 
Trend 7 # Creative cocktails are making their mark

The popularity of creative cocktails are on rise. This is one of the noticeable beverage trends of 2010. Don't be unfazed if you are handed over a wine popsicle during a party. In the coming years you can enjoy more and more crazy creations from innovative minds.
Image Courtesy: en.scannabar.com
Top Beverage Trends Of 2010