Top 10 Fast Food In 2010
25 Dec 2010
The food trends are changing with times; let's see what the top 10 fast food in 2010 were: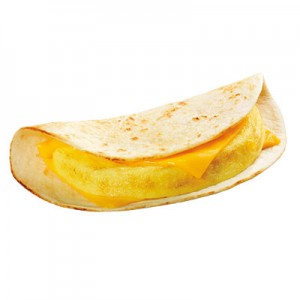 Dunkin' Donuts : Egg White and Cheese Wake-Up Wrap
The oven toasted egg white and cheese wake-up wrap by Dunkin' Donuts is nothing but a egg white flatbread sandwich which serves 150 calories per wrap along with 13 gms of carbs, 10 mgs of cholesterol, and 8 gms of protein.
Taco Bell: Fresco Crunchy Taco
You will enjoy the crunchy, corn taco shell stuffed with salsa, ground beef and crispy shredded lettuce. It is recounted here in the list of top 10 fast food because it serves you only 150 calories per serving, along with 13 gms carbs, 20mgs of cholesterol and 7 gms of protein.
Starbucks: Skim Latte (Grande)

You can choose from Espresso Con Panna - Doppio ; Iced Coffee Light;Cafe Misto Nonfat, Short; Mocha Powder.  This skim latte serves you 130 calories per serving along with 19 gms of carbs, 5 mg of cholesterol and 13 gms of protein. Don't you think this is one of the best fast foods?
Burger King: 1% Chocolate Low-Fat Milk

Burger King introduced 1% chocolate low-fat milk which packs in 190 calories of with 31 gms of carbs, 15 mgs of cholesterol and 9 gms of protein. That means you can kick off the day by having this smooth, and sweet 1% Chocolate low-fat milk. You can also gain 30% of your daily calcium from this milk.
Wendy's: Small Chili
You will enjoy Small chili at Wendy's assorted with cheese baked potato and broccoli.  The small chili packs in 220 calories with 22gms of carbs, 0 mg cholesterol and 18 gms of protein.
Subway: Black Forest Ham, Egg and Cheese English Muffin
You can begin your day by sinking your teeth into the black forest ham, egg and cheese on wheat English muffin served at subway. It packs total 180 calories in total with 18 grams of carbohydrates, 95 mg cholesterol and 15 grams of protein.
KFC: Macaroni and cheese
The Macaroni and cheese by KFC Chicken amazes you with its alluring taste and serves you 180 calories, with 18 gms of carbs, 15 mg of cholesterol and 8 gms of protein.
KFC: Red Beans with Sausage and Rice
This can be counted amongst one of the best fast foods of 2010 because it serves only 160 calories with 26 gms of carbs, 5 mg cholesterol and 24gms of protein.
Carvel: Low-Fat Vanilla Flying Saucer
The Carvels low-fat flying saucer vanilla ice cream sandwichserves youjust 130 calories with 35 gms of carbs, 40 mg of cholesterol and 4 grams of protein.
McDonalds : Chicken Nuggets
The 4 pieces of chicken nuggets serves you 190 calories with 11 gms of carbs, and 10 gms of protein. 
Image courtesy: turbo.indyposted.com
Top 10 Fast Food In 2010