Now Robots Replace Waiters In China
23 Dec 2010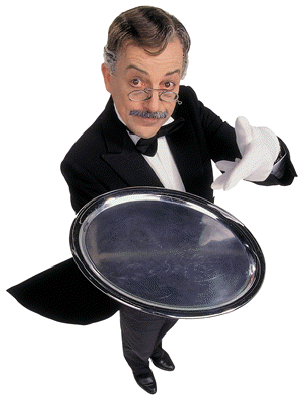 Waiters serving roasted chicken with your favorite wine could soon be a thing of past as Now Robots Replace Waiters In China. No wonder you will be telling your kids some day that once upon a time the waiters used to serve food. Let's find out with this article what's going on in China.  
Introduction: Just a few days after a Japanese robotic butcher had surprised everyone in the restaurant industry, China introduced stunning robot waiters, who can take orders and never demand tips in return. If what China has introduced become successful, it could make trillions of people unnecessary. However, those who appreciate these little electronic workers, will like them to stay where they are.
Dalu Robot Restaurant kickstarts the "Robots Replace waiters" : Dalu Robot introduced itself as the first robot-staffed restaurant in the country where each robot had a motion sensor installed in it that tells it to stop when someone approaches its path. This allows customers to pick what dishes they want.
Robot better waiters than humans: Li Xiaomei, who is the first-time patron at Dalu Robot, said these robot waiters provide better services than humans. You may encounter temperamental or impatient waiters but they never exhaust and keep on working and moving around all night.
Robotic staff - Robots instead of waiters, no small wonder: The robots have started operating even the front-end of the Dalu Robot Restaurant. There are six robot waiters and two robot receptionists as the robotic staff at the eatery currently. Li Xiaomei says the tables for customers are arranged in a circular manner to enable robots to bring the dishes to the table through a track they use to move around in the restaurant.
Conclusion: The humans have not handed over the cooking job to robots yet but if you see from the front you will find an automated diner staffed by machinery. This is how Robots Replace Waiters In China.
Image Credit: servicechecker.co.uk
Now Robots Replace Waiters In China