India Hits Onion Crisis With Sky-rocketing Prices
21 Dec 2010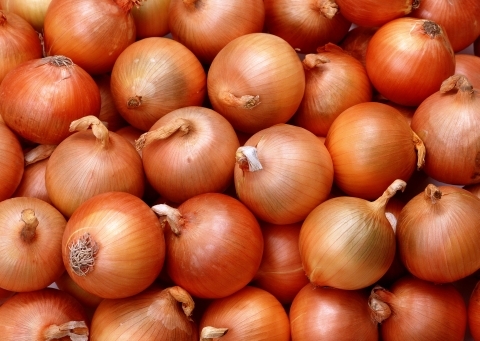 Onions, base of every Indian cuisine, is in headlines again. This humble vegetable has become a cause for concern for everyone from vendor to consumer and even to the government as India Hits Onion Crisis With Skyrocketing Prices.  
Introduction: Despite being the second largest onion producer in the world, onion repeatedly becomes the political bombshell. On Monday, the retail prices of this vegetable rose up to Rs 75, which was Rs 35 per kg just five days ago across northern India. This time, the traders blamed it on shortage of supplies due to unseasonal rains. Mother Dairy's Safal outlets sold the cheapest onions at Rs 50 per kg.
Traders blame rain: Justifying onion's skyrocketing prices, Asia's largest fruit and vegetable market, Azadpur's trader leader Metharam Kriplani said heavy rains badly damaged onion crops in Maharashtra and Rajasthan regions. As a result they came in short supply, forcing them to increase the prices. Besides these two regions, onions are also produced in Gujarat, Uttar Pradesh, Orissa and Karnataka. The National Agricultural Cooperative Marketing Federation of India (NAFED) supported traders' view about cyclone rains' havoc on onions' crop. Its director C.B. Holkar also insisted that export was not the reason of short supply of onions.
Government bans onion exports: Skyrocketing prices prompted the Indian government to announce the suspension of onion exports until January 15. It has asked NAFED and other concerned authorities to try and control the rising prices by then. Meanwhile, Delhi's Agricultural Marketing Board's Chairman Brahma Yadav said that the stocks of onions, which the capital receives from Alwar, Khairtal and Maharashtra have come to zero mainly because of unseasonal rains, which badly affected crops in September and October months.
Consumer's reaction: Consumer was undoubtedly upset with such skyrocketing rise in onion prices. A north Delhi resident says she used to buy onions at a relatively affordable price until last week. Such a rise could force many buyers to restrict their onion consumption, but how could someone stop eating onions, she asked, as it is an essential part of all Indian recipes.
Conclusion: The wholesale prices of onions on Sunday were Rs 15 for small onions and Rs 40 for best quality onions. On Monday, it rose to Rs 15 and Rs 55 respectively. The middlemen hikes up the prices further before it reaches final consumer. Experts expect no further rise in prices in near future and Azadpur Marketing Committee's I.A. Khan hoped that the situation might stabilize only after next week.
Image Credit: modernbeet
India Hits Onion Crisis With Sky-rocketing Prices