Tourists come to Britain for its great food

17 Dec 2010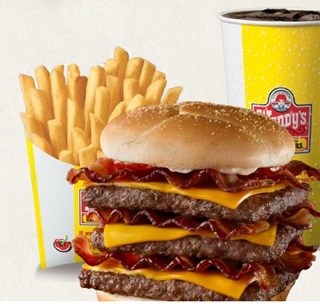 Contrary to public opinion, the British restaurants are attracting many international tourists.
The cuisine of Britain has always been considered second in line to that which is served in places like France or other parts of Europe. But finally, people are waking up to the fact that the food in Britain is after all good. A lot of tourists have been increasingly appreciative of the cuisine, and have said that they enjoyed sitting in the cafes and the restaurants of Britain. In fact this number was much greater than the number of people who enjoyed visiting museums and castles and large properties.
The Survey Results
The Government tourism agency, VisitBritain, conducted a survey amongst 50, 000 tourists who visited Britain in the past four years and they have found out that a lot of Britain's tourists have enjoyed the gastropub culture of the country along with the other eateries and Michelin starred restaurants.
In order of priority, more than three quarter of people said that they enjoy chilling out at the restaurants in Britain, while two third enjoyed shopping in fashionable London. About 52 per cent of visitors enjoyed going to pubs while 64 per cent of them voted for sightseeing. A few did opt for visiting castles and stately homes.
Important Learnings
The director of the VisitBritain forum mentioned that the detailed report from the survey has given them a whole new perspective on what attracts 30 million odd visitors to Britain every year. According to Patricia Yates, it is surveys like these that tell the department, that even though people come to see the monuments, they enjoy the experiences of shopping and eating out.
Even though Virginia Woolf had written, "What passes for cookery in England is an abomination", Britain this year has managed to get many Michelin stars for many of their restaurants. Food critic Ben McCormack opines that French and Italian citizens will surely be bowled over by the sheer variety available in Britain, as they have Indian, Chinese, Lebanese and local British cuisines all in the same county.
Tourists Come To Britain For Its Great Food