The Kala Ghoda Fair 2008
 
The Kala Ghoda Fair has come to be a much looked forward to event in Mumbai, India. It is held at Kala Ghoda, South Mumbai and plays the perfect host to huge numbers of people from all over India, abroad and of course the enthusiastic Mumbaiites. The event provided a superb experience depicting the different flavors of the happening city of Mumbai.
 
The fair provides a wonderful platform for artistes to display their individual talents. This year there were a number of activities planned for the entire 10 days to make it a fulfilling experience for the large numbers. The variety that the fair offered kept people of all age groups on their toes throughout.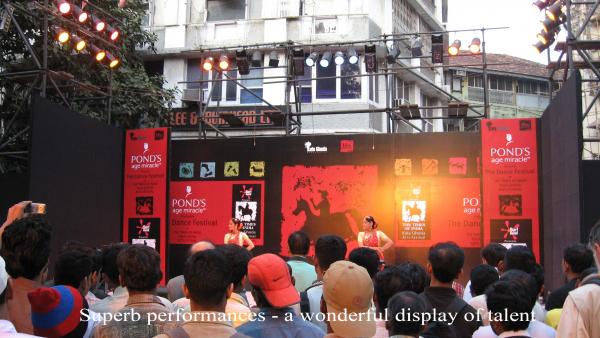 It proved to be a wonderful time for enjoying the various art forms. The food section saw the best names in the industry like Copper Chimney, Noodle Bar and Gelato contributing to the ambience of the event. There were superb performances by eminent artistes from various fields. The famous Jahangir art gallery located at Kala Ghoda was the place to be for art lovers. Prominent painters like Samir Mondal had their exhibition here during the time.
 
There were a number of interesting talks held at venues close by that made it a show for all generations and people with varied interests. The kids too had a wonderful time with the Surf Excel sponsored painting and creative workshops.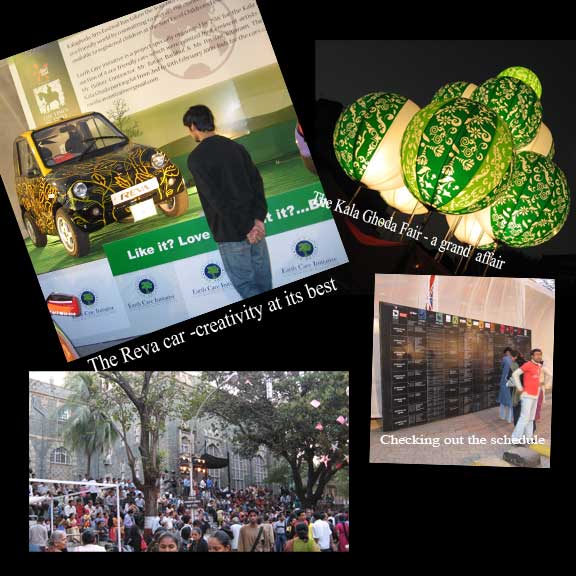 I truly enjoyed every bit of this fun experience and am already looking forward to next year's Kala Ghoda fair.
The Kala Ghoda Fair 2008