McDonald's Gets Hacked - The Latest Buzz

16 Dec 2010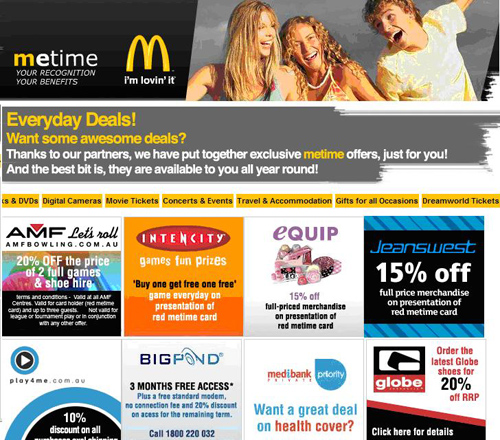 McDonald's Gets Hacked - The Latest Buzz, screamed the headlines just a couple of days ago sending a shockwave down the spines of the general public. However, the advantage that the culprit hoped to gain by getting McDonald's hacked is certainly debatable. The Nation's Restaurants first divulged the news and went on to elaborate on the details of McDonald's hacked website. Apparently, the culprit had gained accessed to a number of e-mail Ids, names and other personal details of customers who had expressed their willingness for receiving promotional mail from the fast food giants.
Although the news that went 'McDonald's Gets Hacked - The Latest Buzz' has disturbed quite a sizable size of the population causing them to panic, McDonald's has assured them that the hacker did not get to access any of their financial data and consequently the social security numbers of its customers remain sacrosanct despite the unfortunate incident that left McDonald's hacked.
The authorities at McDonald's are now requesting their customers not to entertain any person claiming to be from the fast food retail and refrain from giving out any kind of personal information to them. This precautionary measure taken by McDonald's was reported by the 'The Orange County Register'.
FAQ pages containing thirteen questions were also put up by the authorities after McDonald's hacked website caused anguish and anxiety to their customers.  Such a move is being seen as an appeasing measure by the chain of fast food outlets with one of the answers claiming to have contacted the law enforcement agencies of the region about McDonald's hacked website. They also go on to clarify matters further by admitting that there had indeed been a breach in security put in place by the e-mail management firm which handled the data.  Another question along with its corresponding answer goes on to assure the public that the data had been limited to thename, addresses, gender and age and the people who had managed to get the website of McDonald's hacked could not possibly be privy to social security or credit card numbers as McDonald's did not collect them in the first place.
A spokesman revealed that the fast food giant was working closely with Arc Worldwide, a company which manages the data collection for them. The plausible cause that resulted in McDonald's hacked site is being investigated into with action being taken against similar incidences of hacking in future. The spokesperson for McDonald's clarified that they value their customers and are going all out to prevent such incidences from occurring in future. In the meantime, they have also started calling up their customers one by one and explaining the present situation to them.  The unauthorized party has in fact gained access to the information supplied by the customers via the sites McDonalds.com, Monopoly.com and PlayatMcD.com.  
Image Courtesy: marketingmechanics.com
McDonald's Gets Hacked - The Latest Buzz