2011 Trends For Wine, Beer - Be Ready For More

9 Dec 2010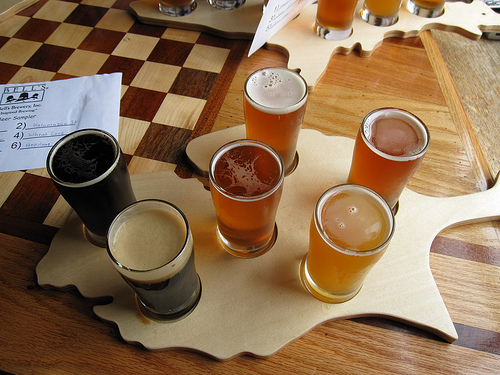 Its that time of the year again, when everyone is busy making the lists – of the unforgettable events in the past year, the predictions for the coming year and what not.
Not to be left behind, the National Restaurant Association has also come up with their list of predictions – of what would be the 2011 favourite in terms of wine and beer. While some of their predictions sound absolutely ridiculous, certain others seem to be based on their market observation in the past year. A survey, incorporating 1500 chefs and other food service professionals form the base of this prediction. So here is what the association says we should try in the year 2011.
Artisan Liquor or Micro Distilled -  Liquor that is produced locally, in micro quantities in smaller distilleries, with a distinct local flavours are called artisan liquor and are the much proffered choice for most people. The locally produced tequila, called the AsomBroso, with a slight pink tinge, is one such drink. Even high end liquor stores now stock the artisan liquor. They sometimes have no label, but when they do, they are called 'artisanal'.
Bar Chefs and Mixologists: The pre-prohibition trend in cocktails is sure to continue in this season and remain as popular as they were in the year 2010.
Locally Produced Wine and Beer – Most local beer might take some time to hit bulls eye, but there are a few places where the local variety is rather good. O.C. for instance, has some good beer makers, including the nationally known 'The Bruery' from the  Placentia. O.C. Based vintners are also growing in number. The Thompkin Cellars for instance follows the process of crush, barrel-ferment and bottle their product, on their premises. Most other vintners in O.C. Grow their own grapes, but do not go through the whole process.
Food and Beer Pairing or Beer Dinners – Such events have been on the rise in 2010, and there are chances that the same pattern will continue in the coming year. Taps Fish House and Brewery has sent out a lot of invites in 2010 for the same. There is nothing new about this trend, but chances are that it will continue to be a hit in 2011.
Culinary Cocktails: The reference is to some of the savory or pungent in an agreeable way drink, which is made of fresh ingredient drinks, like the one they serve at Marketeam. Sweet does not qualify and neither does the Bloody Mary punch.
Some predictions these!! We can now wait and see how much of this is true.
2011 Trends For Wine, Beer - Be Ready For More