Thinking About Others On Thanksgiving
29 Nov 2010
Thanksgiving Day is typically a harvest festival, celebrated mainly in the United States and Canada, to show their gratitude and thankfulness for a bountiful harvest. As such, the very spirit of this festival is all about thinking about others on Thanksgiving. The easiest way to do so is to participate in the various Thanksgiving food drives that are run across the country by various organizations – schools, businesses, churches and so on.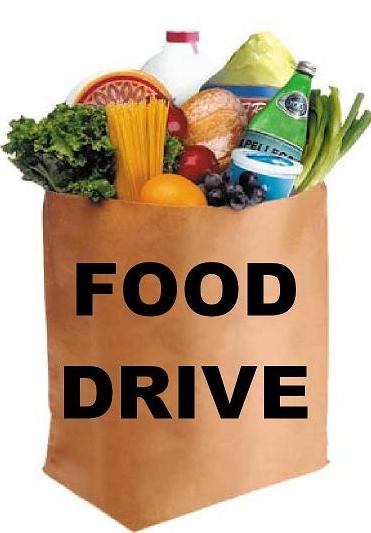 Broadly, there are three kinds of Thanksgiving food drives that organizations run. The first, where they directly collect food items and distribute them amongst the poor and the needy. The second, where they accept donations (monetary help) with which they buy food and other required items for the people in need. And the third, where you can offer to give your time and energy and volunteer actively in their programs. If you have the intention to help the poor, but not sure how to do so, here's a concise list of organizations across the country for you to help you help others:

 

•    Food Bank of Alaska: Based on the belief that "no one deserves to be hungry", this organization secures donated food for nonprofit agencies to distribute to hungry people in Alaska.

•    San Francisco Food Bank: This organization helps families throughout San Francisco and Marin. They collect cash donations with which they buy food for the needy. The donation amounts start from as less as forty dollars and moves up to five hundred dollars and beyond. Therefore, depending on your convenience, you can donate as much as you want.

•    Greater Chicago Food Depository: This food depository accepts all forms of donations. You can either donate food items to them, which they, in turn, distribute across Chicago. You can also donate money to them, with which they help the needy. Not just that, the organization also helps you to start your own food drive if you want to, by providing all the necessary information and guidance.

•    Food Bank of the Rockies: Founded in 1978, this organization addresses the specific problems of hunger which impacts the physical, mental, and social growth of people. You can donate either food or funds to this organization. You can also actively volunteer to enroll in their programs to be a part of it.

•    Connecticut Food Bank: There are many ways in which you can help this organization to fight hunger. You can either donate food to them, or raise funds or volunteer your time and energy and be part of the Thanksgiving food drives that they have.

•    Second Harvest Food Bank of Central Florida: This is a private, nonprofit organization that collects and distributes donated food to other nonprofit partner agencies in six Central Florida counties (Brevard, Lake, Orange, Osceola, Seminole and Volusia).
There are other Thanksgiving food drives as well run across the country. Some other well-known names that work on similar principles are Kansas Food Bank, Second Harvest Food Bank, New Orleans (in Louisiana), Food Bank Council of Michigan, Montana Food Bank Network, Southern New Jersey Food Banks, Food Bank of New York City, Mid-Ohio Food Bank, Pittsburgh and Philadelphia Food Banks, Capital Area Food Bank of Texas, Food for Others (in Virginia), West Seattle Food Bank (Washington), Itmann Food Pantry, Mullens (West Virginia) and so on. Besides, there are other local Thanksgiving food drives as well in which you can participate.
Thus, no matter which state you are in, there's nothing to stop you from thinking about others on Thanksgiving. Thanksgiving food drives are run in all states and in all localities. You can either donate food, or funds, or clothes – anything to help the ones who are perhaps not as lucky as most of us, is accepted. If nothing else, you can always volunteer to give some time of yours to help them actively. Thus, this Thanksgiving day, make sure that you are an active part of a Thanksgiving food drive and help others.
Photo Courtesy: katc.com
Thinking About Others On Thanksgiving