White House Plans School Salad Bars

20 Nov 2010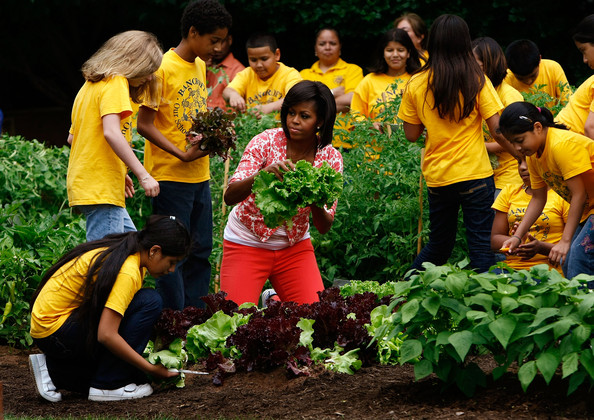 After her kitchen garden extravaganzas won her global appreciation, the first lady of USA, Michelle Obama, is again winning praises, if not from the world this time.  The latest headline to hit every publication of America is "White House Plans School Salad bars". The white house under the leadership of Mrs. Obama plans to place around 5,000 salad bars in all the public schools across the entire nation. The initiative of the White House promoting salad bars in schools is a well-organized move to encourage healthy eating habits among kids. Hats off to the first lady for this well-thought initiative!
To materialize the move, the dignitaries of the White House, officials of the US centers for Disease and Prevention have joined hands to work in collaboration with the Whole Foods to raise a sum of $ 1.4 million. The sum would be utilized in placing quality salad bars in the nation's schools. The initiative is an eminent part of Mrs. Obama's much-hyped campaign, Let's Move which aims to fight child obesity.
However, as per the White House officials, implementation of the decision is no game. One of the most potential obstacles to this benevolent move is the refusal of many district schools in implementing food salads for safety concerns. To start with, schools like Philadelphia, Montgomery County, Md and Austin, Tex have already expressed their lack of interest in supporting a salad bar in their school. These schools have expressed hygiene concerns like usage of hands instead of utensils for the serve of salad, usage of old and disease prone salads in the bar and more.
While the authorities heading the program have yet not cleared the hygiene queries of the schools, nevertheless, I stand by Mrs. Obama's decision to place salad bars, come what may!
Image credit- zimbio
White House Plans School Salad Bars