Pecan Fest Of Chetopa, Kansas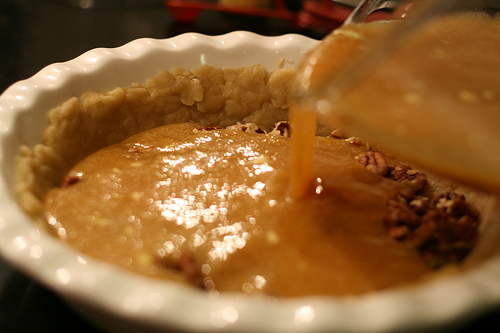 It is time for the pecan lovers to take out their kitchen tools and practice their favorite pecan dishes for the Chetopa Pecan Fest! Foodies and pecan lovers, gear up again for this amazing fun filled pecan fest that will include arts & crafts show, scores of vendors, pecan demonstrations, cooking contest, children's events/games, singing competitions, marathon, races and lots more!!
The Chetopa Pecan Fest, which will be held at 5th & Walnut, Chetopa, Kansas; will start on Saturday, 20th of November at 9am and the fun will go on till 4pm.   The cooking contests held include one in the adult category that includes cakes, pies, cookies, candies, and assorted entries and four in the children's category which includes cakes, pies, cookies and assorted entries. The age divisions for the cooking contests are 8 and under, 9-12, 13-16 and adult. Ribbons will be given for each category while special awards will be given for the "Best In Show "and for the "Most Unusual Use of Pecans". Remember that the entries for the cooking contest will be from 9 to 10 a.m and the judging time will be from 10 to 11:30 a.m. Prizes will be awarded to the winners will at 12 noon.
Trust me, it doesn't stop with the cooking contests. All-day Arts and Craft Show, Coronation of the Pecan Princess and Pecan King, the 5 Km run/walk contest and outdoor entertainment and games are other reasons why you should be there in Chetopa on Nov 20th. And guess what, the admission is free.
Here is a copy of the Pecan Fest flyer for the year 2010.  For more details about the events call 620-236-7371 or mail your enquiries at chetopacity@kans.com.  You can also check out their website at www.chetopacity.org.
Image Credit
Pecan Fest Of Chetopa, Kansas