Celebrate The Napa Truffle Festival
14 Nov 2010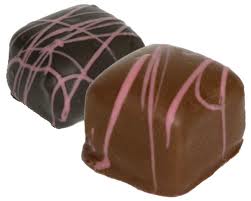 Are you looking for a unique luxurious dinner that you never had before – come and celebrate the Napa truffle festival with the American Truffle Company in California this December. Lexus will present the festival, which will feature some of the world's most sought-after foods.
Inauguration: The two-day festival will be inaugurated on December 10 at the Westin Verasa Hotel, Napa, California. Black Périgord truffle or Tuber melanosporum and the black summer Burgundy truffle or Tuber aestivum/uncinatum will be a few main attractions of the festival, which will also celebrate wines and truffles with cooking demonstration classes. The participants will be able to take part in the truffle cultivation seminars too. Some 13 Michelin star celebrity chefs will prepare the six-course Truffle Dinner.
Participants: Besides the Michelin star chefs, top truffle scientists of the world will also take part in the festival and uncover the principles of truffle cultivation based on research and scientific methods.
Attractions: Visitors of the festival will also be able to take part in the exciting tour of the Robert Sinskey Vineyards Truffle Orchard in Carneros region of Sonoma.
Tickets: The tickets for the Napa Truffle Festival start from $15 with the maximum price of it being $1,325. Tickets worth $475, $850 and $950 are also available for different shows at the festival. Some of the revenue of the tickets will go to charities Feeding America and The Hunger Project.
So what are you waiting for? - just book your tickets for the premier culinary event in North America – the Napa Truffle Festival.
Image Credit: secure.emcyber
Celebrate The Napa Truffle Festival