Love Potion' Wine To Hit Markets Soon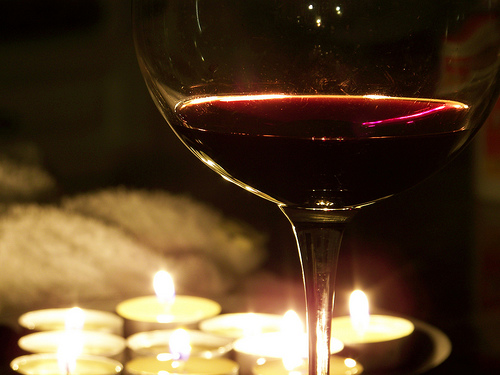 To the joy of the people of Mizoram and the rest of the world, it has been decided that the love potion' wine is to hit the market in less than two months. Nopes, don't get me wrong, this wine is not gonna get that ever evasive someone to magically fall at your feet but... it may intoxicate them with its lovely flavors enough that it convinces them to stay with you long enough to fall in love with you!! The wine is known as the "love potion wine" as it has been branded and will be marketed under the name "Zawlaidi" which means love potion in Mizo!
It is quite an achievement given that the state is the only one in the country other than Gujarat that had stringent laws banning alcohol consumption. They have been softened recently after 13 years! The wine is processed  from the delicious locally grown Lubrusca grapes, the premium variety of which is produced in the pleasant geography of Mizoram and the wine is supposed to be of high quality and commercially viable.
The wine with 14 per cent alcohol content and filled in specially designed 750 ml bottles are being prepared in two specific wineries, Hnahlan and Champha , under the supervision of liquor major Shaw Wallace which is considered to be the oldest and second largest wine producer in the country. Priced at 150 INR , the wine will be initially sold in the domestic market but plans are already underway to market them internationally.
Now the worry is will the wine be a disappointment? It is believed that the Lubrusca grape variety or Bangalore Blue also known as Labrusca is known to produce low quality musky or foxy wine and is not really well liked. But, given that they are being produced under the watchful eyes of the Shaw Wallace team and is being tested for quality at all the right places like, laboratory of Regional Institute of Paramedical and Nursing Sciences (RIPANS), lets just hope that the love potion manages to make the consumers fall in love with the wine if not each other! Given that they market it right, it shouldn't be a problem because at the end of the day the wine is affordable too! The wineries are a source of living for close to 1,000 farmers in Mizoram and the number is only going to rise given that the people are drunk with hope that is soaring high.
Image Credit
Love Potion' Wine To Hit Markets Soon