Vegetarianism Is The In Thing - Vegetables Are The New Meat
11 Nov 2010
As per the latest news, vegeta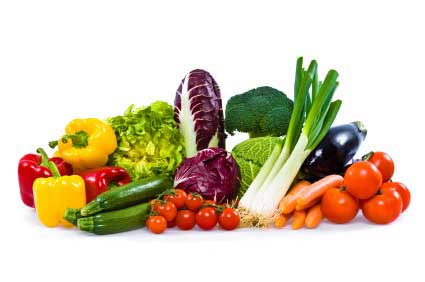 rianism is the in thing for the modern foodies of New York City. Even recently, a study revealed that only 26% Americans eat minimum 3 servings of vegetables per day. But within few months, how could the scenario change to this? Today, a major percentage of city-dwellers have finally accepted this healthy concept that vegetables are the new meat at their dining table and as a consequence, you will find queues in front of the reputed vegan restaurants of the city instead of the normal ones.
For last few decades, vegetarian community of the world has kept on fighting in this regard against the meat loving population. Not only they; but also the dieticians and medical practitioners from different parts of the world have been claiming that going vegetarian is good. On the other hand, the nation has witnessed many evidences related to the harmful after-effects of non-vegetarian food habit. All these facts together might have had a combined influence on the people of the city, to change their mind from non-vegetarian to vegetarian.
However, this is not the one and ultimate reason behind this dramatic change of scenario. The most important reason could be something more surprising. According to the food specialists of the city, the people of New York have finally discovered that vegetable dishes are more delicious and delicate than the regular, mundane meat preparations. The vegan culinary style offers a myriad of fine and sophisticated cuisines, which are light on your stomach and have plenty of nutritional values. There are hundreds and thousands of vegetables, each tasting different and unique than others. So, in no way people could get bored with the similar, mundane taste as of meat. On top of that, if you like the taste, you can consume more than your limit, without fearing for any harmful side effects for your body. Considering all these facts, the citizens of the city of Big Apple are enjoying the positive attributes of vegetarian eating.
This has been a welcoming opportunity to the vegan culinary specialist chefs of New York. They are getting more inspirations to try their hands on, in cooking new and innovative vegan dishes. Some of the vegan cuisines served at certain vegan joints, have already won several acclaims from the city food enthusiasts. These vegan restaurants are growing at a rapid rate with their famous, delectable cuisines to serve more number of guests at a time. Some of the restaurants are adding minimum amount of meat to their dish, so that the transition to vegan menu becomes easy for the meat addicts.
The city of New York has been always famous for keeping pace with the new trends. This could be something like that, which can take an opposite turn within couple of years or so. But, till then, let the city dwellers enjoy their change of taste with the fine and mouth-watering vegetarian cuisines.
Image Courtesy: kitchenzones.com
Vegetarianism Is The In Thing - Vegetables Are The New Meat