2008 International Restaurant & Foodservice Show of New York
27 Feb 2008
 2008 International Restaurant & Foodservice Show of New York Show Days & Hours:
Sunday, March 9 10:00 am- 5:00 pm
Monday, March 10 10:00 am- 5:00 pm
Tuesday, March 11 10:00 am- 4:00 pm
Admission is for the trade ONLY. No one under 18 years of age, including infants, will be admitted to the Show at any time. NO EXCEPTIONS.
Exhibit Hall Registration Fees:
Through February 1 $30
Beginning February 2 $50
Team discounts are available with our Ambassador Program.
Paid Education
Location
Jacob K. Javits Convention Center
655 West 34th Street
New York, NY 10001
Check out the educational features and special events that will be featured at the 2008 International Restaurant & Foodservice Show of New York:
New! Ferdinand Metz Foodservice Forum
Providing the gold-standard, industry-leading education for today's restaurant and foodservice professional. The Foodservice Forum offers more than 20 free sessions encompassing restaurant operations, business strategies and the latest foodservice trends. Providing you with more opportunity to find the idea that will help you grow your business.
PMQ's New York Pizza Show
Co-located with the International Restaurant & Foodservice Show of New York. PMQ's New York Pizza Show will feature pizza business seminars, the pizza industry information center, America's Plate Competition, the US Pizza Team Trials and leading exhibitors specific to the pizza industry.
New! Catering Symposium
A full day of education, networking and discussions just for professional caterers looking to improve their operations, marketing, service skills and to get the scoop on the latest industry trends. Join acclaimed caterer, speaker, author and teacher Bill Hansen along with other catering professionals in the inaugural Catering Symposium brought to you by Catering Magazine.
New! New York Wine Expo
Co-located with the International Restaurant & Foodservice Show of New York. Don't miss this opportunity to sample over 640 wines from over 160 winemakers from around the globe in the Grand Tasting. Speak directly to winemakers and other winery principals who will pour for you. Pick up tips on serving, pricing and selecting the right vintage.
New Format! Innovative New Product Gallery
Featuring the most innovative and exciting new products at the show. Attendees will have the chance to get up close and personal with the products in the on-site Gallery each day of the show right on the exhibit hall floor. All attendees visiting the Gallery can vote for their favorite new product as one product will be awarded Best In Show.
Japanese Demonstration Theater & Pavilion
Exciting new Japanese menu ideas demonstrated on the Show floor. A variety of exhibitors will be on display, some of which are making their international debut. Enjoy learning about the ingredients, cookery and tableware essential to creating your own Japanese inspired cuisine.
The Ultimate Barista Challenge® USA
Watch as professional baristas prepare their signature espresso beverages and compete for the title of the ultimate barista for a panel of discerning judges.
The 19th Annual US Pastry Competition
Paris Gourmet presents the 19th Annual U.S. Pastry Competition to select the 2008 Pastry Chef of the Year.
TY Awards
Support the industry and tip your hat to fellow professionals at the NYSRA Educational Foundation Annual TY Awards. This year, the event will be held at The Rainbow Room on Monday, March 10th to honor Sirio Maccioni. Sirio Maccioni is a restaurateur extraordinaire who owned one of the world's most celebrated restaurants, Le Cirque.
BarFly Sessions
The BarFly Group is a seasoned group of restaurant consultants that have successfully opened and managed more than 250 restaurants and bars worldwide and have a combined 150+ years of restaurant experience. This year, the Barfly Group will present several jam-packed sessions geared towards improving your current operation or creating the foundation for a new concept. These seasoned professionals have worked with Fortune 500 restaurant companies, regional chains and first time operators trying to avoid the "School of Hard Knocks." We are pleased to present their paid seminars as part of the Ferdinand Metz Foodservice Forum.
New! Industry Keynotes and Cooking Demos with Thomas Keller and Jasper White
Join your peers to listen and learn from Thomas Keller and Jasper White as they deliver this year's Keynote Addresses at the Ferdinand Metz Foodservice Forum.
New! Photos for Philanthropy
An online auction of culinary creations prepared by celebrity chefs including; Daniel Boulud, Eric Ripert, Alfred Portale, Francois Payard and Jean-Georges Vongerichten. Proceeds from the auction will support City Harvest and their food rescue program.
Stop by and visit me at my booth there 1757
Steve
The Tortilla Guy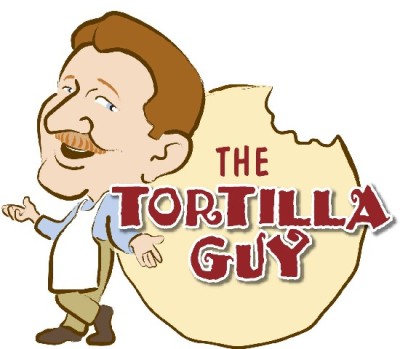 2008 International Restaurant & Foodservice Show Of New York