The Top Food Festivals Of Italy
3 Oct 2010
Worldwide Italy is known for its fashion and exquisite cuisine, which is lavishly distinct in taste and regional diversity. To honor their food culture, Italians celebrate food festivals throughout the year. This article will take you on a short trip to some of the Italy's top food festivals that mesmerizes your taste buds and compels you to visit Italy soon.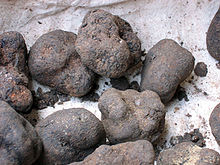 Alba's Truffle Festival: The International Fair of the Alba Truffle is celebrated in autumn every year in Alba, Acqualagna and Tuscany regions. The festival this year will run from October 29 to November 9 during which local restaurants will add lots of truffle dishes to their menus. The tourists can taste sample dishes of truffles and buy them for their homes. They can also buy souvenirs and other arts and crafts objects from these festivals.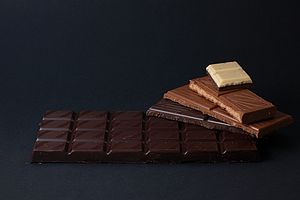 Great Chocolate Festival: La Grande Festa Del Cioccolato or the Great Chocolate Festival is among one of the top Italian food festivals. It is normally held between the first two weeks of March when the festival lures as many as 700,000 visitors. An estimated 66,000 lbs of chocolate is consumed every year.
The Lemon Feast: In May, Italy's Monterosso al Mare town hosts Sagra Dei Limoni or The Lemon Feast in which participants compete to show whose lemon is the biggest in town. It is just another food festival where shop owners decorate their windows with beautiful lemons and perform live music throughout the city the whole day.
Artichoke Festival: One of the most famous Italian food festivals is Sagra del Carciofo Romanesco of the Artichoke Festival. It is held in Ladispoli near Rome's Lazio region in April every year. The visitors can get a variety of special dishes featuring artichokes for two weeks. Italians celebrate different Sagre food festivals throughout the year depending on the harvest time of any particular food. There may be celebration for onion or local Lunigiana feast day of Madonna del Buon Consiglio or Lady of Good Counsel.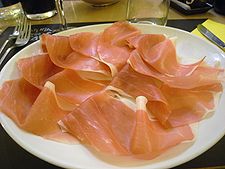 Parma Ham Festival: Parma Ham Festival is celebrated in the second week of September every year when ham factories of Parma region open their doors to public and offer them a chance to see how they produce world famous hams. Fairgoers also taste free samples and participate in various events like gastronomy, concerts, painting exhibition etc.
Festival of Anchovies: Monterosso al Mare hosts the festival of anchovies every year in the second week of September when visitors are offered to taste salted anchovies with bruschette along with Cinque Terre's wine at Monterosso.
If you are tempted by the names of top Italian food festivals, what are you waiting for? – Just go and book your tickets now. If you can't do it now, don't worry Italy is food's paradise as they celebrate two-three food festivals per month in different parts of the country throughout the year.
The Top Food Festivals Of Italy