10 Cocktails Favored By James Bond - The Spy Game Begins

24 Sep 2010
You have the familiar music playing in the background with James Bond closing in on the 'villain' with uncanny precision, with the aid of a snub nosed pistol, which has set precedent to many a style-statement. How did the super spy chill out?  With the typical Martini Vodka "shaken not stirred"? True, but there are a few other cocktails that 007 preferred too. Let's check em' out…
1.  Vesper Martini: 
With "Casino Royale", Vesper Martini enjoyed the sip of the detective/spy, who gave it the royal reception in the movie and the book as well. Vesper Martini is Bond's "consort" in the one and only "Casino Royale."
Bond's favorite line "shaken not stirred" was inspired by this classic vodka cocktail, also known as Kangaroo.
3. Gin Martini :
 Though the silver screen hasn't given the Bond patronage to Gin martini, Ian Fleming's writings  make mention of gin martini,  refreshing the always-on-the-toes spy character, with the punch of gin.
4. Scotch Mist :
Which Englishman would do away with scotch even across rugged terrain or daunting frontiers? James bond, the conventionally English as he was,  found a compatriot in the scotch and sometimes even befriended the whisky, in the book version. A misty Scotch cocktail is just right  to warm up the beginnings of another journey for Bond!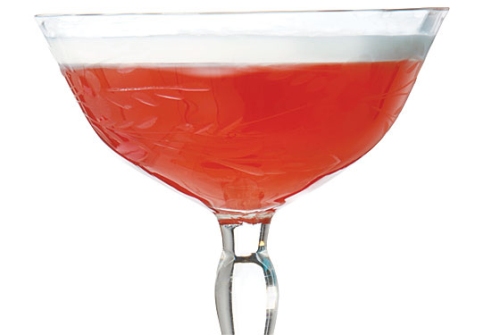 5. Vodka Gimlet :
The vodka tonics made their debut as Bond's co-adventurer in "Dr No." and "On her Majesty's secret service". Why not the Vodka Gimlet then?  Bond seems to prefer the vodka base over gin always.
6. Americano :
The Bond persona  evolved with the 007 series, so did his taste for drinks. First introduced in "From a view to kill," James Bond found Americano a better way to pep up his cocktails, and this drink slowly became one of his favorites.
 7. Stinger :
If you were carried away by the "Diamonds are forever" story, then the Stinger would have definitely not failed to 'glitter' and catch your attention. Later in "Thunderball", Stinger is paired with coffee to prove its versatility as a cocktail and as a dynamic "re-filler" for Bond. Ditto for the sweet variety!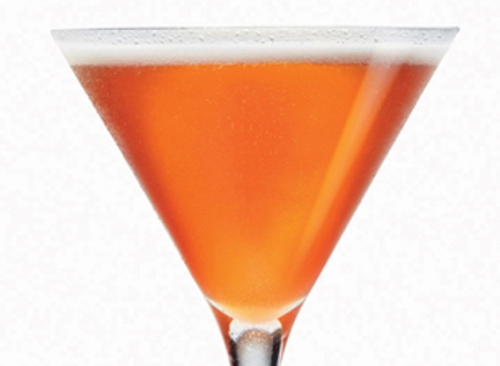 8. Mojito :
 Though Mojito was not adapted from the books, the drink's popularity was befitting for the Cuban setting of the movie "Die another Day".  Thus Bond like his female compatriots, found another refreshment in Mojito. But his was definitely 'Manly.'
9. Black Velvet :
Mentioned only once in the "Diamonds are forever" novel, the champagne became an imprint with the Bond consecration.  The cocktail or punch is served with an entourage of sea food accompaniments in the movie.  
10. Negroni  :
Through the "007 series", the drink that keeps the star character bounding over the hills and across the sea is Negroni.  It makes its appearance in the movie "Risicio" along with other cocktails. The drink is definitely a star because the shrewd spy takes a cue from the bar ,which serves Negroni to solve a complex mystery.
Photo Courtesy : lifehealthanddiseases 
10 Cocktails Favored By James Bond - The Spy Game Begins