National Folic Acid Awareness Week
Are you getting enough folate? We often hear that pregnant women need folic acid but what about the rest of us?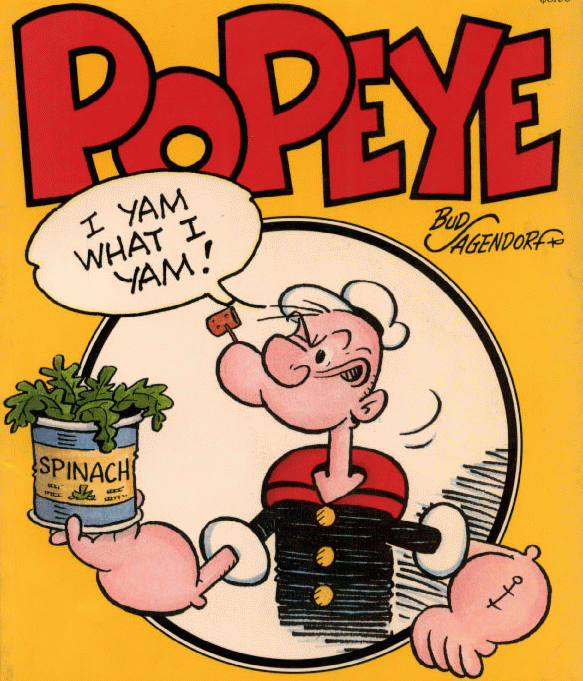 Popeye was right! Eat your spinach!
Physicians now prescribe diets rich in folate and folic acid, its synthetic equivalent, to patients at risk for heart disease and stroke. Recent studies suggest that this B vitamin may keep depression and certain cancers at bay.
Folate has also long been linked to the health of pregnant women and their infants. This is National Folic Acid Awareness Week, a folate-rich recipe to your menu for a healthy change of pace.
Why You Need It
Folate is necessary for the production of new cells, including red blood cells. Fortification of grain products like cereals and flour in the U.S. began six years ago, but experts say that folate deficiency remains a major cause of spinal-cord defects in newborns. Estimates vary, but by one count the average American woman is getting only 278 micrograms of folate a day, far below the recommended 400 mcg.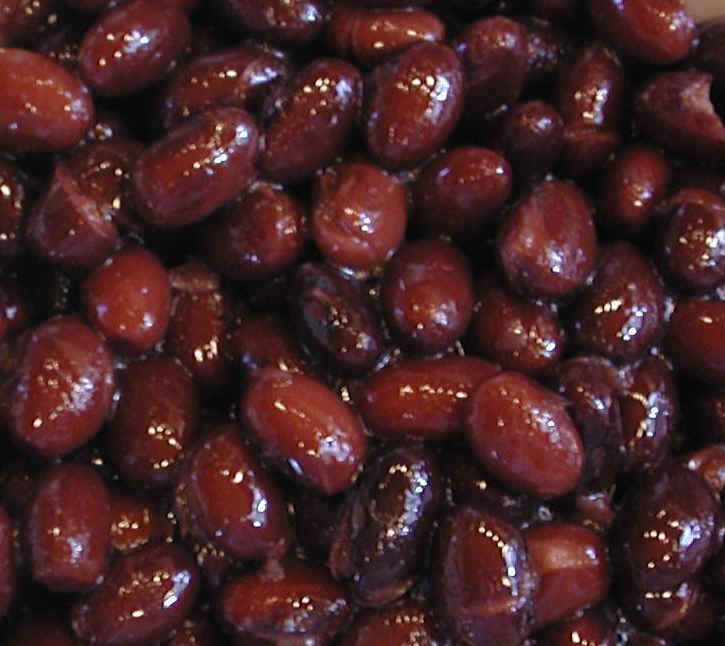 Folate gets its name from the Latin word "folium" for leaf. A key observation of researcher Lucy Wills nearly 70 years ago led to the identification of folate as the nutrient needed to prevent the anemia of pregnancy. Dr. Wills demonstrated that the anemia could be corrected by a yeast extract. Folate was identified as the corrective substance in yeast extract in the late 1930s, and was extracted from spinach leaves in 1941.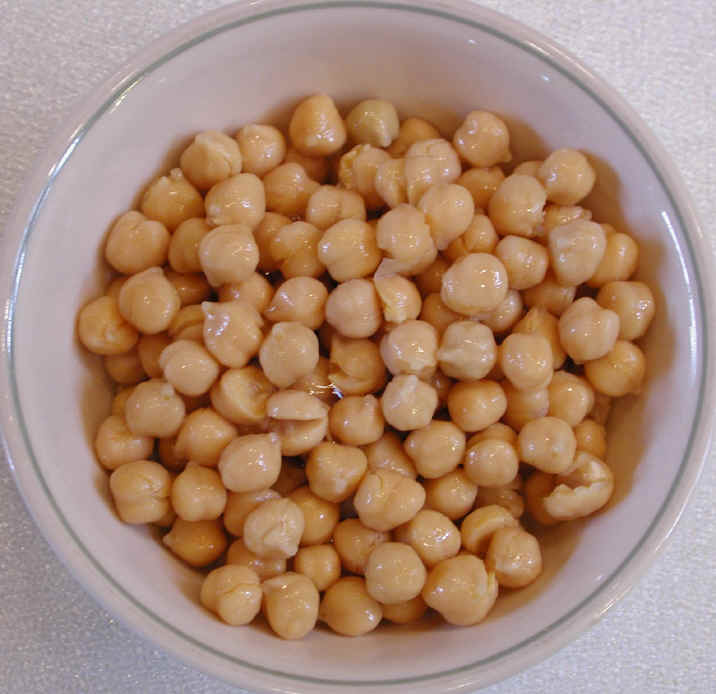 If you are deficient in folate, you are also likely to have higher levels of homocysteine in your blood, a risk factor for heart disease and stroke. In one study, 800 mcg of folate per day reduced the risk of heart disease by 50 percent in nondrinkers. Other studies have shown that correcting a folate deficiency can sometimes reverse depression.
Leafy vegetables such as spinach and turnip greens, dried beans and peas, fortified cereal products, sunflower seeds and certain other fruits like citrus and juices, and vegetables are rich sources of natural folate. Some breakfast cereals (ready-to-eat and others) are fortified with 25% to 100% of the recommended dietary allowance (RDA) for folic acid.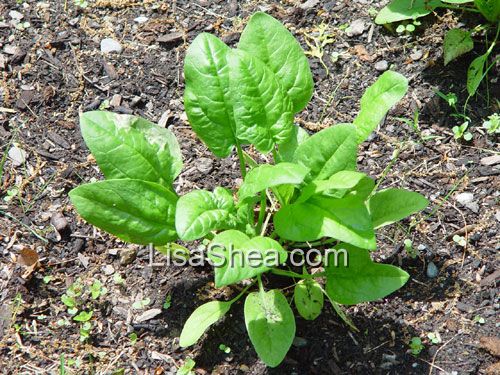 Lisa Shea is the founder of Bellaonline.com where I am the Thai Food Editor for several years
A key observation by researcher Lucy Wills in 1931 led to the identification of folate as the nutrient needed to prevent anemia during pregnancy. Dr. Wills demonstrated that anemia could be reversed with brewer's yeast. (also used by nursing mothers to increase milk production). Folate was identified as the corrective substance in brewer's yeast in the late 1930s and was extracted from spinach leaves in 1941.
Folate is necessary for the production and maintenance of new cells. This is especially important during periods of rapid cell division and growth such as infancy and pregnancy. Folate is needed to replicate DNA. Thus folate deficiency hinders DNA synthesis and cell division, affecting most clinically the bone marrow, a site of rapid cell turnover. Because RNA and protein synthesis are not hindered, large red blood cells called megaloblasts are produced, resulting in megaloblastic anemia. Both adults and children need folate to make normal red blood cells and prevent anemia.
Dal Makhani Recipe
Though there are number of dal recipes, one those that people enjoy most is dal makhani. This is made with sabut urad dal (black moong dal) and rajma (red kidney beans). Given here is the easy to prepare dal makhani recipe:
The ingredients:
1 ½ cups sabut urad dal (black moong dal)
½ cup rajma
2 small finely chopped onions
1 tomato finely chopped
Finely chopped ginger
3 finely chopped green chilies
Finely chopped coriander
Garlic paste
½ cup blended curd
½ cup fresh cream
1teaspoon jeera
½ teaspoon turmeric powder
½ teaspoon garam masala
½ teaspoon red chili powder
½ teaspoon dhania powder
Salt to taste
Soak the dal and rajma in water for the entire night. The next day put the dal and rajma into a pressure-cooker along with 2 cups of water and salt, and let is cook for 25 minutes. Then mash this mixture and let it boil for another 20 minutes. Then add the curd and cream. In another cooking pan heat oil and add the cumin seeds and garlic paste, then add the onions and cook till it becomes light brown. Then add the ginger, green chilies and tomatoes and cook till tomatoes become soft. Then add all the spice powders and cook for 2-3 minutes. Add the dal blend and stir. Bring the entire mixture to a boil. It is ready to serve
How to Get It
Many dietitians also recommend taking a multivitamin with 400 mcg of folic acid (1,000 mcg per day is the safe upper limit for folic acid, which in excess can mask a vitamin B12 deficiency). People over age 50 taking folic acid are advised to take a supplement balanced with vitamin B12.
Where to Get It
Chicken Liver Crostini
(Crostini di Fegatini)
Crostini means "little crusts," and in Tuscany, almost every meal begins with a platter of toasted bread slices topped with chopped tomatoes, olive paste or this all-time favorite spread made with chicken livers. Use thin slices of an Italian or French country-style loaf, and serve these crostini with the chicken liver spread on top, or just present the pâté in a pretty bowl surrounded by the toasted baguette slices. Salami and prosciutto would be delicious accompaniments.
Servings: Makes 8 to 10 servings.
7 tablespoons extra-virgin olive oil
1 small onion, finely chopped
4 anchovy fillets
1 garlic clove, minced
12 ounces chicken livers
1/3 cup dry white wine
1 cup canned low-salt chicken broth
2 teaspoons chopped fresh sage
1/2 teaspoon finely grated lemon peel
1 French-bread baguette, sliced into 1/3-inch-thick rounds
Heat 4 tablespoons oil in heavy large skillet over medium heat. Add onion, anchovies and garlic. Sauté until onion is tender but not brown, mashing anchovies with fork, about 3 minutes. Increase heat to medium-high. Add chicken livers and sauté until brown, about 4 minutes. Add wine and cook until most of liquid evaporates, about 3 minutes. Add chicken broth and sage. Simmer until chicken livers are cooked through and liquid is reduced by half, breaking up livers with fork, about 10 minutes. Cool slightly.

Transfer mixture to processor. Using on/off turns, process just until livers are coarsely pureed. Mix in lemon peel. Season pâté to taste with salt and pepper.
Preheat oven to 350°F. Arrange bread slices on 2 baking sheets. Lightly brush bread with remaining 3 tablespoons oil. Bake until crisp and golden, about 15 minutes. (Pâté and toasts can be made 1 day ahead. Cover; chill pâté. Cool toasts; store airtight at room temperature.) Spread p•t
 over toasts. Arrange toasts on platter.
Rich sources of folate include liver, dried beans and peas, spinach and leafy greens, asparagus and fortified cereals.from Bon Appétit May 2000 - it a tasty dish-poor man's pate
Oatmeal (fortified) - 130 mcg
Kidney Beans - 230 mcg
Lentils - 358 mcg (1 cup cooked)
This essential B vitamin is found in beans, fruits and vegetables
Every time the body makes new cells, it needs folate, the B vitamin that's abundant in beans, fruits and vegetables—leafy greens in particular. Folate is essential for processing vitamin B12, and recent studies suggest it might help protect against Alzheimer's disease, colorectal cancer and strokes.
Folate also helps prevent neural-tube birth defects (NTDs), such as spina bifida. In fact, since 1998 when the U.S. Food and Drug Administration began requiring enriched cereal grain products (including white flour, pasta and white rice) to be fortified with folic acid—the form of the vitamin used in supplements—the incidence of NTDs has dropped by about 25 percent.
New Research on Folate
However, new research published last January in the American Journal of Clinical Nutrition provides the first inkling that folic-acid fortification may be a problem for older people. The trouble stems from the vitamin's close relationship with vitamin B12, which your body becomes less able to process as it ages. If you are deficient in B12—a problem more common after age 55—folic-acid megadoses can mask the early symptoms that warn of the B12 deficiency. Left undetected and thus untreated, B12 deficiency can lead to irreversible nerve and brain damage.
When Martha Savaria Morris, Ph.D., and her colleagues at Tufts University reviewed data from 1,459 elderly people (average age 70) who participated in a recent federal nutrition survey, they found that about one-quarter of them were low in vitamin B12. Within this group, those who also had the highest blood levels of folate were five times more likely to have symptoms of advanced B12 deficiency—including slower responses on a standardized test that measured ability to combine numbers with symbols—than those with lower folate levels.
Ironically, some of the worst problems were seen in health-minded folks who took supplements on top of eating a variety of folic-acid enriched foods. Breakfast cereals, some fortified with 100 percent of the daily recommendation of 400 micrograms (mcg), were a particularly potent source—especially for people who, like many of us, poured themselves a bigger serving than what was specified on the cereal box. "Some people got around 1,000 mcg of folic acid from breakfast alone," says Morris.
Bottom Line on Folate
Unless you're a woman of childbearing age, eating plenty of vegetables, fruits and beans is all the folate insurance you'll likely need; 1⁄2 cup of pinto beans or 1 cup of orange juice or romaine lettuce supplies about one-fifth of the daily requirement. Without even trying, most of us meet our needs with fortified grains like cereals and rice. If you're over 55, it's OK to take a basic multivitamin, but don't take a specific folic-acid supplement, says Morris. "You're unlikely to need it and it may be harmful."
Spinach is an easy way to add folic acid to your diet cooked or raw.
Creamed Spinach
Makes 2 servings
ACTIVE TIME: 20 minutes
TOTAL TIME: 20 minutes
2 teaspoons extra-virgin olive oil
1/4 cup minced shallot or red onion
1 10-ounce bag fresh spinach (see Ingredient note), tough stems removed
1 tablespoon butter
1 tablespoon flour
1/2 cup 1% milk
1/8 teaspoon grated nutmeg
1/8 teaspoon salt
1/8 teaspoon freshly ground pepper
2 tablespoons grated Parmesan or Pecorino Romano cheese
1. Heat oil in a large nonstick skillet or Dutch oven over medium-high heat. Add shallot (or onion); cook, stirring, until fragrant, about 30 seconds. Add spinach and cook, stirring, until just wilted, about 2 minutes.
2. Heat butter in a small saucepan over medium-high heat. Add flour and cook, stirring, until smooth and bubbling, about 30 seconds. Add milk, nutmeg, salt and pepper; cook, whisking constantly, until thickened, about 1 minute. Stir the spinach into the sauce. Sprinkle with grated cheese and serve.
NUTRITION INFORMATION: Per serving: 184 calories; 13 g fat (6 g sat, 6 g mono); 24 mg cholesterol; 10 g carbohydrate; 9 g protein; 4 g fiber; 397 mg sodium.
TIP: Ingredient note: The sturdier texture of mature spinach stands up better to sauteing than baby spinach and it's a more economical choice. We prefer to serve baby spinach raw.
1998 RDAs for FolateMenWomen(19+)(19+)PregnancyBreast feeding400 µg400 µg600 µg500 µg1 µg of food folate = 0.6 µg folic acid from supplements and fortified foods
One recent study has demonstrated that high folic or folate levels when combined with low B12 levels are associated with significant cognitive impairment among the elderly. If the observed relationship for seniors between folic acid intake, B12 levels, and cognitive impairment is replicated and confirmed, this is likely to re-open the debate on folic acid fortification in food, even though public health policies tend generally to support the developmental needs of infants and children over slight risks to other population groups.
Pop this fast and fragrant vegetarian dish into the oven and forget it till the timer rings. Serve as a main course on a bed of wilted spinach to add color and maximize iron absorption or serve as a side with Turkish Chicken Thighs.
Baked Curried Brown Rice & Lentil Pilaf
(recipe from eating well-sorry for the ad)
Makes 4 servings, 1 1/4 cups each
ACTIVE TIME: 5 minutes
TOTAL TIME: 1 hour
EASE OF PREPARATION: Easy
1 tablespoon butter
1 cup brown basmati or brown jasmine rice
4 1/4 cups water
1 cup brown lentils
4 cloves garlic, peeled
1 cinnamon stick
4 1/8-inch-thick slices peeled fresh ginger
1-2 teaspoons red curry paste (see Note) or 1 tablespoon curry powder
1/2 teaspoon salt
4 scallions, trimmed and sliced
1. Place rack in lower third of oven; preheat to 350ºF.
2. Melt butter over medium-high heat in a large ovenproof Dutch oven; add rice and cook, stirring, until lightly toasted, about 1 1/2 minutes. (If using curry powder, add it now and cook, stirring, until fragrant, about 15 seconds.) Add water. Stir in lentils, garlic cloves, cinnamon stick, ginger, curry paste, if using, and salt; bring to a boil, stirring to dissolve the curry paste.
3. Cover the pot tightly with a lid or foil. Transfer to the oven and bake until the rice and lentils are tender and all the water is absorbed, 50 to 55 minutes. Fluff with a fork, removing the cinnamon stick and ginger slices. Serve garnished with scallions.
NUTRITION INFORMATION: Per serving: 348 calories; 4 g fat (2 g sat, 1 g mono); 8 mg cholesterol; 64 g carbohydrate; 16 g protein; 13 g fiber; 325 mg sodium; 578 mg potassium.
Nutrition bonus: Folate (65% daily value), Fiber (54% dv), Iron (30% dv).
3 Carbohydrate Servings
Exchanges: 3 1/2 starch, 1 1/2 very lean meat, 1/2 fat
TIP: Note: Red curry paste is a blend of chile peppers, garlic, lemongrass and galanga (a root with a flavor similar to ginger). Look for it in jars or cans in the Asian section of the supermarket or specialty stores. I like Mae Sri, Lobo, and Mae Ploy brands from Thailand for easy cooking.
ADVERTISEMENT
In any case, it is important for older adults to be aware of the relationship between folic acid and vitamin B12 because they are at greater risk of having a vitamin B12 deficiency. If you are 50 years of age or older, ask your physician to check your B12 status before you take a supplement that contains folic acid.
Broccoli Soup
1 cup chopped onion
½ cup chopped celery
2 tbsp. margarine
1 cup water
1/3 cup rice
1/8 – ¼ tsp. red pepper
½ tsp. salt
6 cups broccoli flowerets (about 2 heads)
3 cups skim milk
In a soup pot, cook onion and celery in margarine until tender. Stir in water, rice, pepper and salt. Simmer covered for about 10 minutes. Meanwhile, steam broccoli until just tender. Stir broccoli into soup and continue to cook for 10 minutes more until rice is cooked and broccoli is soft. Place soup in blender. Add skim milk and blend until smooth. Reheat slowly.
Yield: 7 servings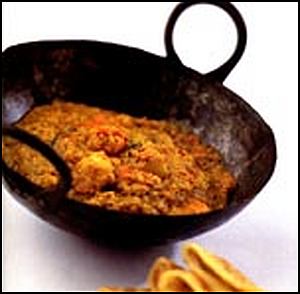 Meatless Lentil Chili
1 lb. lentils
5 cups water
1 16oz. can tomatoes, diced
1 pkg. dry onion soup mix
1 ½ tsp. chili powder
½ tsp. cumin
Optional favourite masala
Rinse lentils well. Bring water to a boil, add lentils. Cover and simmer for 30 minutes. Do not drain. Add tomatoes, soup mix, chili powder and cumin. Simmer, covered an additional 30 minutes.
Yield: 8 servings
Tortilla To Go (Tumaros of course!)
For a brown-bag lunch, spread flour tortilla with canned refried beans (I lovethe refried FF black beans with chiles) and sprinkle with shredded Jack or cheddar cheese and some chopped green onion. Roll and wrap in plastic wrap. Heat for 30 seconds in microwave. Serve with salsa and low-fat sour cream.
Health risk of too much folic acid
The risk of toxicity from folic acid is low. The Institute of Medicine has established a tolerable upper intake level (UL) for folate of 1 mg for adult men and women, and a UL of 800 µg for pregnant and lactating (breast-feeding) women less than 18 years of age. Supplemental folic acid should not exceed the UL to prevent folic acid from masking symptoms of vitamin B12 deficiency.
Research suggests high levels of folic acid can interfere with some antimalarial treatments.
This has led to the introduction in many countries of fortification, where folic acid is added to flour with the intention of everyone benefiting from the associated rise in blood folate levels. This is controversial, with issues having been raised concerning individual liberty, and the masking effect of folate fortification on pernicious anaemia (vitamin B12 deficiency). However, most North and South American countries now fortify their flour, along with a number of Middle Eastern countries and Indonesia. Mongolia and a number of ex-Soviet republics are amongst those having widespread voluntary fortification; about five more countries (including Morocco, the first African country) have agreed but not yet implemented fortification. In the UK the Food Standards Agency has recommended fortification. To date, no EU country has yet mandated fortification. Australia is considering fortification, but a period for comments ending 2006-07-31 attracted strong opposition from industry as well as academia.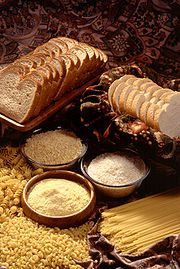 In the USA many grain products are fortified with folic acid.
National Folic Acid Awareness Week