Café Coffee Day: The 'Starbucks' of India
19 Aug 2010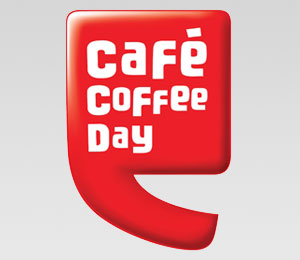 Yes, the very popular hotspot Café Coffee Day in India is on the verge of becoming the "Starbucks" of the country. Known for being the largest coffee chain houses in the country, Café Coffee Day is all set to expand its spree worldwide. With headquarters in Bengluru, India, Café Coffee Day is aiming to acquire a large market in regions like the Middle East and the Far East. Moreover, it is also planning to expand the category of Café Coffee Day as square and lounge.
Recently, Café Coffee Day also changed their logo from a red square to a dialogue box in the shape of a quotation mark. The director of Cafe Coffee Day, Alok Gupta said to a newspaper that the company has new branding and the competition in the coffee retail sector.
He was further quoted by the newspaper as, "We spent a lot of time in the last year talking to consumers as to what Cafe Coffee Day means to them, what role it plays in their life, what changes we need to make. As a result of this, we rolled out the new identity. It started towards the early part of the year and is now gaining momentum. We also thought of bringing up the brand in the value chain. The brand is now a 13-year-old brand. The consumer has evolved. They wanted a new ecosystem."
Café Coffee Day is spending almost Rs 100 crore every year for expansion over the next 3 years. They have around 970 cafes running currently. They added 180-plus cafes in the last financial year. As per the reports, the company is targeting to own 2000 cafes by 2015 in 200 cities in India. That means, by the end of current financial year, we will have about 1150 cafes in about 150-plus cities in India.
Image Courtesy @ Google.com
Café Coffee Day: The 'Starbucks' Of India